The Chant


Trainer & Cheats

by

The Chant


Trainer & Cheats

by

Top 4 cheats in PLITCH
Free Cheats
Increase movement speed
Decrease movement speed
Premium Cheats
Always full Mind
Refill Body
See all cheats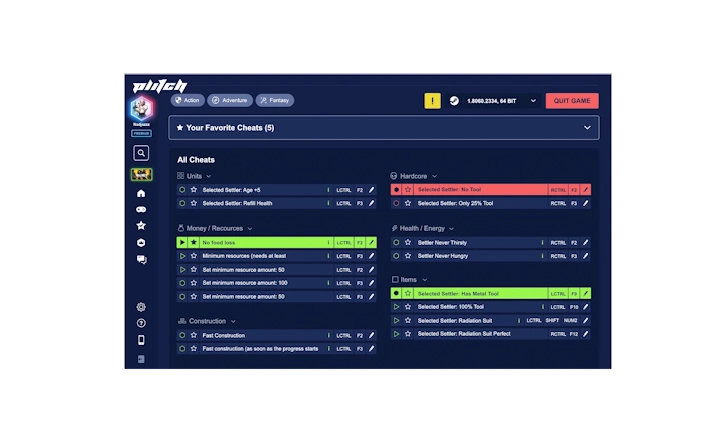 13 Cheat Codes
The Chant
Download and install PLITCH.
Create a free or premium account.
Open the client, search for your game, and start PLITCHing.*
* You need to purchase The Chant in one of the supported stores to use it with PLITCH.
Free Cheats for The Chant
These cheats are for free and available for everyone.
Premium Cheats for The Chant
These cheats are only available for premium users.
FAQ and More
The Chant – A remote island has never looked so scary
Welcome to The Chant, a horror-action-adventure game that will take you on a truly harrowing journey. You'll find yourself stranded on a remote spiritual island retreat, where you'll have to fight for your life against the psychedelic horrors that have been unleashed. To survive, you'll need to craft weapons and tools. With its beautiful yet haunting setting and its unique blend of action and horror, The Chant will keep you on the edge of your seat from beginning to end. To survive this horrible experience, you simply have to activate the cheat codes from PLITCH's The Chant trainer. Our The Chant PC cheats will protect you in every situation.
Supported Stores*:
Developer: Release Year: Latest Trainer Update:
You may also like these games