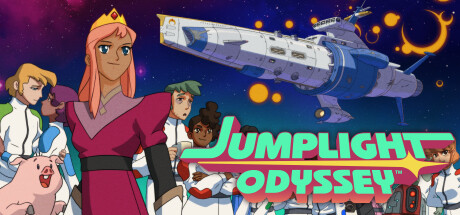 Free Cheats
Activate First
Prepare
Health/Energy
Infinite Connectedness
Infinite Morale
Timer
Freeze Zutopan
Premium Cheats
Health/Energy
Infinite Crew-Health
Infinite Rest
No Hunger
No Thirst
Infinite Hygiene
Low Crew-Health
Miscellaneous
Mission always successful
Fast plant growth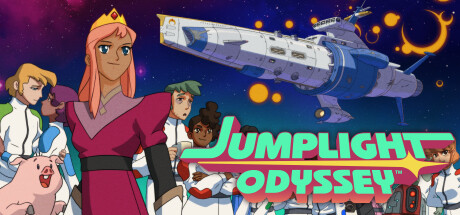 Download Free
Register here to get your
PC Download link via email *
Register
Trustpilot
Learn more about

PLITCH
*
PLITCH is an independent PC software with 59900+ cheats for 4200+ PC games, including
12 cheats
for
Jumplight Odyssey
Learn more about

PLITCH
About: Jumplight Odyssey
Developer:
League of Geeks
Publisher:
League of Geeks
Latest Game Version:
0.1.1-P3_72767
Lead your crew to safety with PLITCH's Jumplight Odyssey cheats
Never get thirsty or hungry with our Jumplight Odyssey trainer
Here's why you should play the game with our cheats!
PLITCH offers an exciting array of Jumplight Odyssey cheat codes that enhance the PC single-player experience in ways that turn ordinary gaming into an extraordinary adventure.

With PLITCH's Jumplight Odyssey game trainer, you gain access to a treasure trove of advantages that not only make gameplay easier, but also more exciting. Free cheats like Infinite Connectedness and Infinite Morale give you the freedom to explore the universe without worrying about setbacks.

For those seeking the ultimate edge, PLITCH's premium cheats unlock a new level of control, with cheats like Infinite Crew Health, Infinite Rest, and No Hunger ensuring that your crew stays in peak condition. Low Crew Health adds an extra layer of challenge for the brave.

PLITCH's miscellaneous cheats are the icing on the cake, ensuring mission success and speeding up plant growth to make your journey through Jumplight Odyssey a memorable one.

Harness the power of PLITCH's Jumplight Odyssey cheats to enhance your gaming experience and conquer the cosmos with style and flair. Cheating has never felt so positively rewarding!

Happy Gaming!
Get PLITCH Premium - play by
your own

rules
PLITCH is a Freemium Software covering 4,200+ PC games. Every game has a limited set of free cheats that you can use as you wish.
However, to gain full and unlimited access to our entire database of 59,900+ cheats you need to upgrade to PLITCH PREMIUM.
Jumplight Odyssey Community Board
Last Answer:
Fezi
9/4/2023, 12:20 PM
Last Answer:
Fezi
9/1/2023, 9:09 AM
Last Answer:
ElmerFudd
8/26/2023, 9:34 AM