Bloons TD 6


Trainer & Cheats

by

Bloons TD 6


Trainer & Cheats

by

Top 4 cheats in PLITCH
Free Cheats
Easy Mission Money
No ability cooldown
Premium Cheats
Easy Monkey Money
Godmode
See all cheats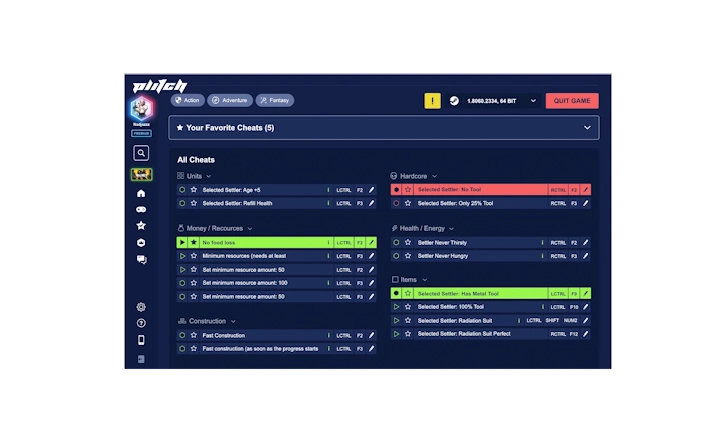 7 Cheat Codes
Bloons TD 6
Download and install PLITCH.
Create a free or premium account.
Open the client, search for your game, and start PLITCHing.*
* You need to purchase Bloons TD 6 in one of the supported stores to use it with PLITCH.
Free Cheats for Bloons TD 6
These cheats are for free and available for everyone.
Premium Cheats for Bloons TD 6
These cheats are only available for premium users.
FAQ and More
Bloons TD 6 – Defend your towers as long as you can!
The Bloons are back and better than ever! Bloons TD 6 is the successor to Bloons TD 5 which was released in 2014. This time everything is in 3D and the graphics look way better. Build your defense from mighty monkey towers, deploy heroes, and survive every Bloons wave! If you need help with that, don't hesitate to activate PLITCH's Bloons TD 6 PC cheats. Our Bloons TD 6 trainer includes six cheat codes with which you'll survive every hostile attack.
Supported Stores*:
Developer: Release Year: Latest Trainer Update:
You may also like these games