Phasmophobia


Trainer & Cheats

by

Phasmophobia


Trainer & Cheats

by

Top 4 cheats in PLITCH
Free Cheats
Slow movement
Fast movement
Premium Cheats
Unlimited Stamina
Very Fast Movement
See all cheats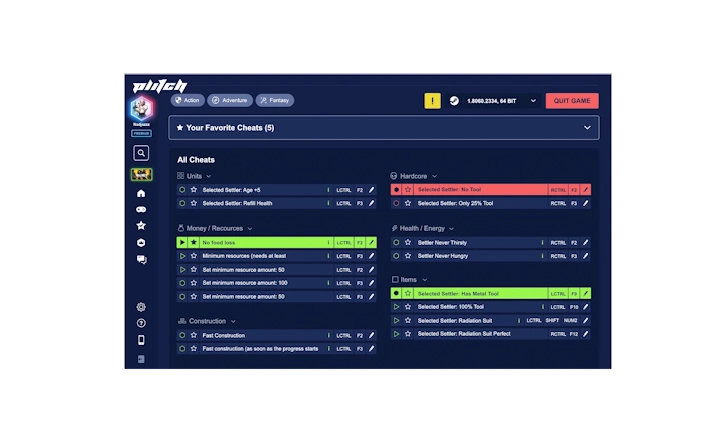 13 Cheat Codes
Phasmophobia
Download and install PLITCH.
Create a free or premium account.
Open the client, search for your game, and start PLITCHing.*
* You need to purchase Phasmophobia in one of the supported stores to use it with PLITCH.
Free Cheats for Phasmophobia
These cheats are for free and available for everyone.
Premium Cheats for Phasmophobia
These cheats are only available for premium users.
Scratch Wrong Evidence (Click on evidence tab)
FAQ and More
Phasmophobia - Let's go ghost hunting!
Welcome to Phasmophobia, a unique horror experience from Kinetic Games. Armed with your ghost-hunting gear, you set out to find ghosts in haunted houses. What makes it special is the voice recognition feature that allows you to interact with ghosts through your voice. Are you brave enough to become a ghost hunter? With PLITCH's Phasmophobia PC cheats you'll become the best one in no time! The 13 cheat codes from our Phasmophobia trainer will help you catch all the ghosts without having to fear them.
Supported Stores*:
Developer: Release Year: Latest Trainer Update:
Kinetic Games
2020
10/27/2023
Full Name: Publisher:
Phasmophobia
Kinetic Games
You may also like these games