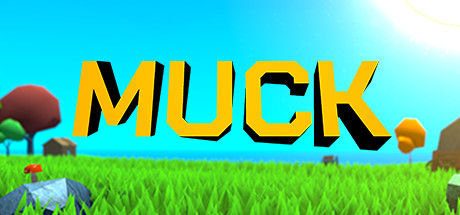 Free Cheats
Activate First
Prepare
Money/Resources
Set Money
Health/Energy
Godmode
Unlimited Shield
Unlimited Stamina
No Hunger
Items
Set Selected Item Quantity
Set Selected Item Resource Damage
Set Selected Item Attack Damage
Set Selected Item Attack Speed
Systems
Easy Craft
Player attributes
Set Movement-Speed (default = 6.5)
Set Run-Speed (default = 13)
Set Jump-Height (default = 12)
Player general
Refill Health
Low Health
Refill Shield
No Shield
Refill Stamina
Low Stamina
Refill Hunger
Hungry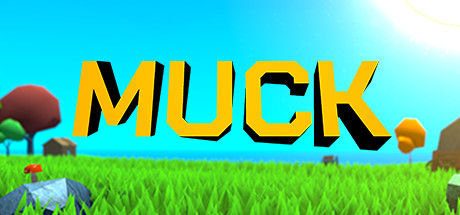 Download Free
Register here to get your
PC Download link via email *
Register
Trustpilot
Learn more about

PLITCH
*
PLITCH is an independent PC software with 56100+ cheats for 4000+ PC games, including
22 cheats
for
Muck
Learn more about

PLITCH
Are you ready to survive alone on an island?
Build everything you need with the help of our Muck PC cheats
How can PLITCH enhance your gaming experience in Muck?
Our PLITCH Muck trainer for PC provides 22 cheat codes that you can use to customize the game. No matter what you want to do, PLITCH offers countless possibilities. PLITCH's Muck Trainer for PC and its cheat codes are completely free. So, this is a great opportunity to try PLITCH and its cheat codes.

For example, there are four different PLITCH item cheat codes for Muck, which you can use to set the resource damage, attack damage, and attack speed of your items, among other things. There's also a PLITCH money/resources cheat that allows you to determine the amount of your money - wouldn't it be great if that existed in real life?

You can also determine your player attributes. Is your movement speed too high or too low? Change it with our movement speed cheat. The same goes for your running speed. Just use the run-speed cheat code from PLITCH and run as fast as you want across the island. You can't jump high enough? No problem, you can set your jump height as well with the PLITCH jump height cheat code. This makes survival on the island much easier.

Does it bother you that you are hungry all the time? (Another real-life problem...) Then use our "No Hunger" cheat code. We also have a Godmode cheat code to offer, so you don't have to worry about your opponents anymore - with the PLITCH Godmode cheat code your survival is secured. Even at night and alone on the island you don't have to be afraid any more thanks to PLITCH's Muck Trainer for PC.

PLITCH also offers you various cheat codes with which you can make the game either easier or harder. Do you want to refill your health or have low health? No problem! Refill your shield? Or not have a shield at all? That's also possible.

You can also refill your stamina as well as your hunger or make sure you have low stamina and are hungry. With PLITCH's Muck Trainer for PC, there are no limits! PLITCH's Muck Trainer for PC will definitely improve your gaming experience!
Get PLITCH Premium - play by
your own

rules
PLITCH is a Freemium Software covering 4,000+ PC games. Every game has a limited set of free cheats that you can use as you wish.
However, to gain full and unlimited access to our entire database of 56,100+ cheats you need to upgrade to PLITCH PREMIUM.