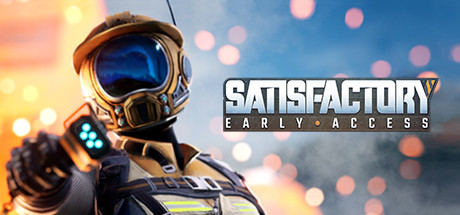 Free Cheats
Activate First
Prepare
Items
+10 Selected item (stack click)
-10 Selected item (stack click)
Premium Cheats
Money/Resources
Infinite Fuel (Powerplant)
Infinite Fuel (Jetpack)
Infinite Fuel (Vehicles)
Health/Energy
Heal player
Godmode
One-Hit-Kills
Items
+50 Selected item (stack click)
+100 Selected item (stack click)
Timer
Fast ship return
Instant analysis
Miscellaneous
Full pipelines
Stealth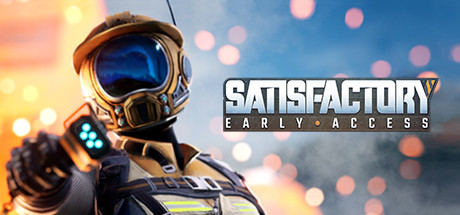 Download Free
Register here to get your
PC Download link via email *
Register
Trustpilot
Learn more about

PLITCH
*
PLITCH is an independent PC software with 59600+ cheats for 4200+ PC games, including
15 cheats
for
Satisfactory
Learn more about

PLITCH
About: Satisfactory
Developer:
Coffee Stain Studios
Publisher:
Coffee Stain Studios
Latest Game Version:
CL#211839
Build your perfect factory with PLITCH
Discover alien life forms and defend yourself with our Satisfactory PC cheats
How can our Satisfactory PC cheats enhance your gameplay?
PLITCH offers cheat codes that you can use to customize the game to your liking. You can easily reassign the keys for the cheats, no matter if you're a free or premium user so that the default key settings won't get in your way. For an overview of our PLITCH codes, take a look at our cheat sheet.

There is no shame in cheating in single-player games - quite the opposite! Using our codes in single-player games allows you to enhance your gaming experience and get more for the money you spent on the game.

Download the PLITCH client right now and see for yourself. The performance of our trainers is always specifically tested by our patching team, so you can be sure that everything works. Our trainers are always up to date, so don't worry about the latest patches!

If you need some help with your Satisfactory gameplay in single-player mode, PLITCH has a lot to offer. We have 13 cheat codes with which you can customize your game. You can, e.g., activate infinite fuel for your Powerplant, Jetpack, and Vehicles or add items.

There's also a cheat code for stealth and fast ship return. If you want to be invincible, you can enable Godmode. All of this will help you create your perfect factory design.

Happy Gaming!
Get PLITCH Premium - play by
your own

rules
PLITCH is a Freemium Software covering 4,200+ PC games. Every game has a limited set of free cheats that you can use as you wish.
However, to gain full and unlimited access to our entire database of 59,600+ cheats you need to upgrade to PLITCH PREMIUM.
Satisfactory Community Board
Last Answer:
PLITCH Official
9/22/2022, 2:35 PM
Last Answer:
linkArmin
6/15/2023, 8:10 AM
Last Answer:
pooorny
1/9/2023, 4:22 PM
Last Answer:
pooorny
1/9/2023, 4:22 PM
Last Answer:
linkArmin
12/7/2022, 9:16 AM