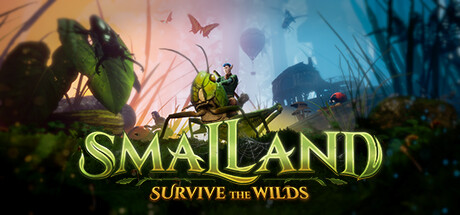 Free Cheats
Activate First
Prepare
Player attributes
Set Movement Speed (default = 1)
Player general
Refill Food
Low Food
Refill Health
Low Health
Premium Cheats
Weapons
Set Damage Multiplier (default = 1)
Health/Energy
Unlimited Health
Unlimited Energy
Unlimited Nourishment
Perfect Body Temp
Items
Easy Items (Inventory Screen)
Player attributes
Set Gravity (default = 1)
Set Jump Time (default = 0.1) (On Key Hold)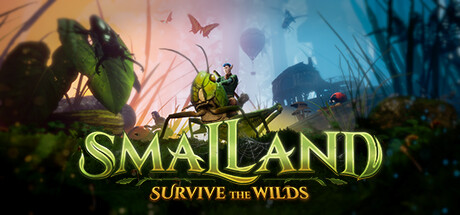 Download Free
Register here to get your
PC Download link via email *
Register
Trustpilot
Learn more about

PLITCH
*
PLITCH is an independent PC software with 56300+ cheats for 4000+ PC games, including
14 cheats
for
Smalland: Survive the Wilds
Learn more about

PLITCH
About: Smalland: Survive the Wilds
Latest Game Version:
0.2.6.1
Take on the wilderness
Survive against all odds with PLITCH's Smallland PC cheats
Why should you try our Smalland: Survive the Wilds game trainer?
Smalland: Survive the Wilds is a challenging survival game that puts players in a dangerous, untamed wilderness where they must gather resources, build shelter, and fend off dangerous wildlife to stay alive. However, for those who find the game too difficult or just want to have some extra fun, PLITCH offers a game trainer that includes cheat codes for the PC version of the game.

With the PLITCH game trainer, players can activate cheat codes that give them unlimited health, energy, and other helpful perks that make surviving in the game's harsh environment much easier. This not only adds a new dimension of fun to the single-player experience but also allows players to experiment with different gameplay styles and strategies without the fear of losing progress due to a misstep or miscalculation.

Cheating in Smalland: Survive the Wilds using PLITCH is a positive and fun way to enhance your gaming experience. By giving players the power to customize their gameplay and enjoy the game on their own terms, it encourages them to continue playing and exploring the game's vast world. So why not give it a try and experience Smalland: Survive the Wilds in a whole new way?

Happy Gaming!
Get PLITCH Premium - play by
your own

rules
PLITCH is a Freemium Software covering 4,000+ PC games. Every game has a limited set of free cheats that you can use as you wish.
However, to gain full and unlimited access to our entire database of 56,300+ cheats you need to upgrade to PLITCH PREMIUM.
Smalland: Survive the Wilds Community Board
Last Answer:
IronJulia
4/13/2023, 5:43 AM
Last Answer:
IronJulia
4/12/2023, 5:59 AM