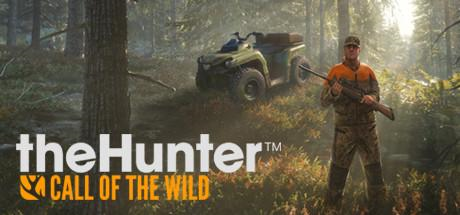 Free Cheats
Activate First
Prepare for cheats
Weapons
Infinite ammo
Timer
Daytime +1 hour
Daytime -1 hour
Premium Cheats
Money/Resources
Money +10.000
Weapons
No reload
Health/Energy
Infinite health
Infinite stamina (perfect pulse)
Skills/Experience
Experience +500
Skill points +1
Perk points +1
Rifle experience +100
Pistol experience +100
Shotgun experience +100
Bow experience +100
AI
Calm animals
Stealth
Nearby animals glow PLITCH green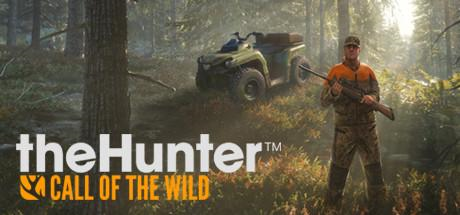 Download Free
Register here to get your
PC Download link via email *
Register
Trustpilot
Learn more about

PLITCH
*
PLITCH is an independent PC software with 59600+ cheats for 4200+ PC games, including
18 cheats
for
theHunter - Call of the Wild
Learn more about

PLITCH
About: theHunter - Call of the Wild
Developer:
Expansive Worlds
Publisher:
Avalanche Studios
Latest Game Version:
2546982
theHunter call of the wild PC Trainer for single player mode
Experience theHunter: Call of the Wild like never before with our PLITCH trainer and focus on the beautiful parts of the game.
Where do you often get stuck in theHunter: Call of the Wild often get stuck?
theHunter: Call of the Wild is a realistic and immersive hunting game that challenges both novice and experienced players. Here are some points that players often fail at:
Resource Management: Ammunition and other resources can run low, and it can be difficult to earn enough money to buy new equipment. Some players struggle here.
Difficult Hunts: Some animals are particularly difficult to hunt. They can be very shy and flee when they notice the player, or they live in difficult terrain that makes hunting difficult.
Gaining Experience Points: As in many games, earning enough experience points to unlock new abilities or upgrade equipment can be a challenge.
Realistic Gameplay Mechanics: The game puts a lot of emphasis on realistic hunting mechanics, which means it can take a while to learn the best hunting techniques. It can be challenging to learn how to read tracks, take wind direction into account, and find the perfect shooting window.
Cheats like PLITCH's allow players to overcome these challenges and enjoy the game at their own pace.
Use our free & premium PC cheats for 100% focus on gameplay!
PC cheats can offer a number of benefits, especially if you're stuck in a game or just want a new perspective on a game you already love. Here are some benefits:
Unlimited Resources: PC cheats can often give you unlimited amounts of money, health, ammo, experience points, and more. This can help you overcome difficult sections, progress faster, or just have fun.
New ways to play: Cheats can allow you to play a game in a way that would not otherwise be possible. Maybe you want to have a fun, chaotic experience, or you just want to focus on the story without worrying about gameplay. Cheats can make that possible.
Adjust difficulty: If a game is too difficult or too easy, cheats can help adjust the difficulty to your preferences. Some players want a challenge, while others prefer a more relaxed experience.
Fun and Experimentation: Cheats can be a lot of fun! They allow you to experiment with the game in ways that the developers didn't intend. You can do crazy things that wouldn't otherwise be possible, and that can lead to some truly memorable gameplay experiences.
Reach the next level with our premium cheats. Get +10,000 money, play in god mode and enjoy infinite stamina for a perfect pulse. Never let your weapons reload again and increase your experience and skill points quickly and effectively. With unlimited carrying capacity and other helpful features like "Calm Animals" and "Stealth", your hunt will be a pure pleasure. For an extra bonus: Near animals glow PLITCH-green!
Get PLITCH Premium - play by
your own

rules
PLITCH is a Freemium Software covering 4,200+ PC games. Every game has a limited set of free cheats that you can use as you wish.
However, to gain full and unlimited access to our entire database of 59,600+ cheats you need to upgrade to PLITCH PREMIUM.
theHunter - Call of the Wild Community Board