Catan Universe


Trainer & Cheats

by

Catan Universe


Trainer & Cheats

by

Top 5 cheats in PLITCH
Free Cheats
Unlimited Single Player Games
Add Resource 1
Add Resource 2
Add Resource 3
Add Resource 4
See all cheats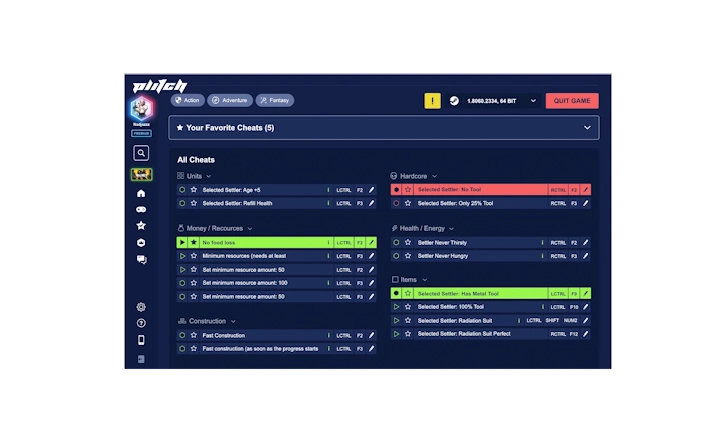 12 Cheat Codes
Catan Universe
Download and install PLITCH.
Create a free or premium account.
Open the client, search for your game, and start PLITCHing.*
* You need to purchase Catan Universe in one of the supported stores to use it with PLITCH.
Free Cheats for Catan Universe
These cheats are for free and available for everyone.
Unlimited Single Player Games
FAQ and More
Catan Universe - Your Favorite Board Game as a Video Game Adaptation!
The strategy-video-game Catan Universe includes the original board game "The Settlers of Catan" plus the card game and all expansions in a single video-game release. Start settling the island, trade, and build your cities until you become the ruler of the entire island of Catan and make all other settlers envious. As expected, the game also includes a multiplayer mode, but if you feel like making your own rules for the game, you can do so in single-player mode with our exclusive PLITCH Cheats and Training-Codes!
Supported Stores*:
Developer: Release Year: Latest Trainer Update:
Full Name: Publisher:
Catan Universe
United Soft Media
Developer: Release Year: Latest Trainer Update: Full Name: Publisher: Supported Stores*:
Exozet
2017
8/14/2023
Catan Universe
United Soft Media
You may also like these games