Empire of Sin


Trainer & Cheats

by

Empire of Sin


Trainer & Cheats

by

Top 4 cheats in PLITCH
Free Cheats
Heal player
Add Cash
Premium Cheats
Enable Developer Mode
Add Marksmanship
See all cheats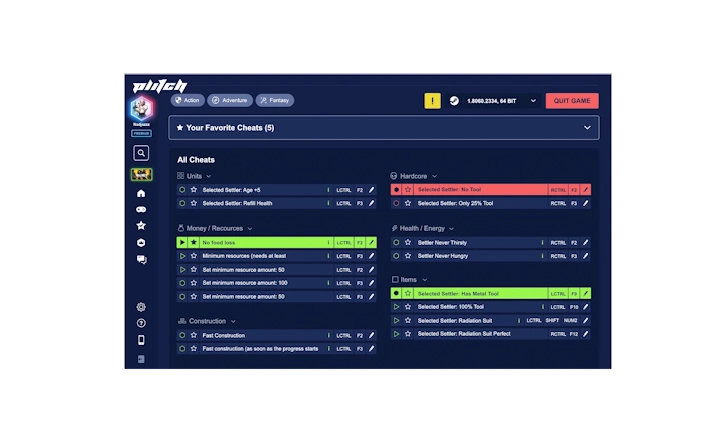 23 Cheat Codes
Empire of Sin
Download and install PLITCH.
Create a free or premium account.
Open the client, search for your game, and start PLITCHing.*
* You need to purchase Empire of Sin in one of the supported stores to use it with PLITCH.
Free Cheats for Empire of Sin
These cheats are for free and available for everyone.
Premium Cheats for Empire of Sin
These cheats are only available for premium users.
Set Gamespeed (1 default)
FAQ and More
Empire of Sin - The Golden Twenties!
The turn-based strategy-RPG Empire of Sin is a video-game set in 1920s Chicago during the Prohibition period. The ban on alcohol is in full swing, and the criminal underworld is flourishing - and that's exactly where Empire of Sin takes you. Play one of 14 mafia bosses who have really lived and build your empire of crime. Our exclusive PLITCH Cheats and Training-Codes will be your partners in crime!
Supported Stores*:
Developer: Release Year: Latest Trainer Update:
Romero Games
2020
11/19/2021
Full Name: Publisher:
Empire of Sin
Paradox Interactive
You may also like these games