Home Behind 2


Trainer & Cheats

by

Home Behind 2


Trainer & Cheats

by

Top 4 cheats in PLITCH
Free Cheats
Set Age
Refill health
Premium Cheats
Godmode
Unlimited Morale
See all cheats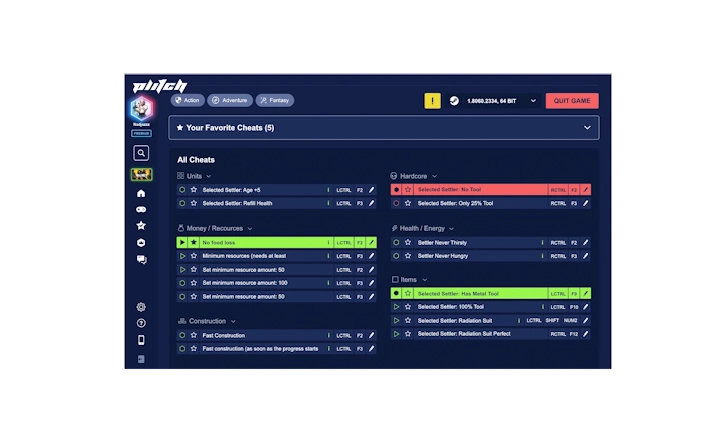 29 Cheat Codes
Home Behind 2
Download and install PLITCH.
Create a free or premium account.
Open the client, search for your game, and start PLITCHing.*
* You need to purchase Home Behind 2 in one of the supported stores to use it with PLITCH.
Free Cheats for Home Behind 2
These cheats are for free and available for everyone.
Premium Cheats for Home Behind 2
These cheats are only available for premium users.
FAQ and More
Home Behind 2 – For the Freedom of Scaria!
The roguelike-RPG-video-game Home Behind 2 takes place in the fictional country of Scaria, which is ruled by an authoritarian regime. As a result, a merciless civil war that has been raging for 10 years is being waged. Assemble a group of freedom fighters and lead the revolution that will lead to the freedom of your people. Overthrow the government by advancing deep into enemy territory and disarming its henchmen in tactical, turn-based combat. Our exclusive PLITCH Cheats and Training-Codes will assist you in your fight for freedom!
Supported Stores*:
Developer: Release Year: Latest Trainer Update:
You may also like these games