Partisans 1941


Trainer & Cheats

by

Partisans 1941


Trainer & Cheats

by

Top 4 cheats in PLITCH
Free Cheats
Set XP
Reset Xp
Premium Cheats
Godmode
Unlimited skillpoints
See all cheats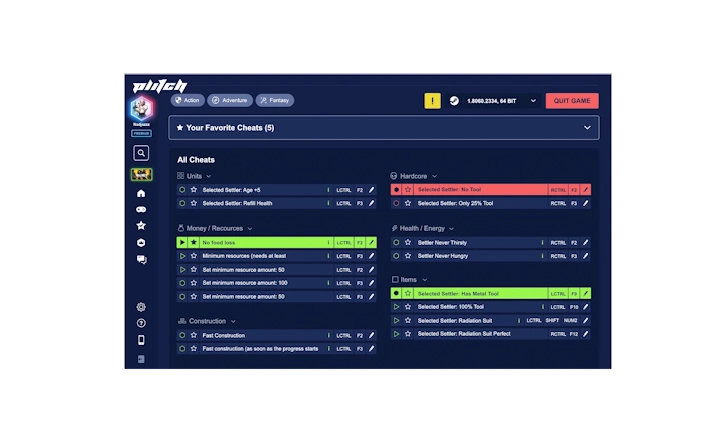 5 Cheat Codes
Partisans 1941
Download and install PLITCH.
Create a free or premium account.
Open the client, search for your game, and start PLITCHing.*
* You need to purchase Partisans 1941 in one of the supported stores to use it with PLITCH.
Free Cheats for Partisans 1941
These cheats are for free and available for everyone.
Premium Cheats for Partisans 1941
These cheats are only available for premium users.
FAQ and More
Partisans 1941 - Join the Resistance!
Partisans 1941 is a real-time-strategy-video-game with stealth-elements, which takes place on the Eastern Front during the 2nd World War. You play the commander of the Red Army and lead a group of partisans who fight against the German besiegers. Tactics and stealth are key to the guerrilla war-like gameplay of the game. Expand your resistance camp, recruit new allies and train them in groups. Our exclusive PLITCH Cheats and Training-Codes join your cause!
Supported Stores*:
Developer: Release Year: Latest Trainer Update:
Full Name: Publisher:
Partisans 1941
Daedalic Entertainment
You may also like these games