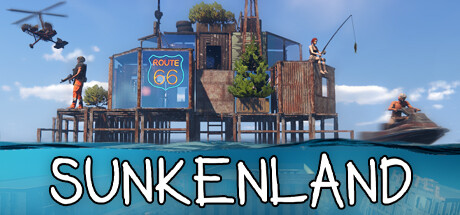 Free Cheats
Activate First
Prepare
Health/Energy
Heal Player
Reset Hunger
Reset Thirst
Reset Body Temperature
Restore Energy
Restore Stamina
Reset Wetness
Restore Oxygen
Reset Bleeding
Good Body Temperature
No Wetness
Player attributes
Set Swimming Speed (default = 3.7)
Set Sprint Speed (default = 5)
Premium Cheats
Weapons
Unlimited Weapon/Item Durability
No Weapon Reload
Set Weapon Damage (default = 10)
Health/Energy
Unlimited Health
Unlimited Energy
Unlimited Stamina
Unlimited Oxygen
No Hunger
No Thirst
No Bleeding
Items
Unlimited Backpack Items/Ammo
Player attributes
Set Jump Height (default = 1.1)
Set Walk Speed (default = 3.2)
Set Underwater Swimming Speed (default = 2.2)
Player general
Free Building: ON
Free Building: OFF
Unlock All Research: ON
Unlock All Research: OFF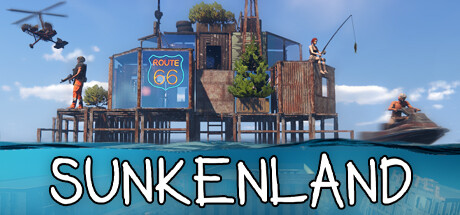 Download Free
Register here to get your
PC Download link via email *
Register
Trustpilot
Learn more about

PLITCH
*
PLITCH is an independent PC software with 59900+ cheats for 4200+ PC games, including
32 cheats
for
Sunkenland
Learn more about

PLITCH
About: Sunkenland
Developer:
Vector3 Studio
Publisher:
Vector3 Studio
Latest Game Version:
Alpha 0.1.40
Dive into the game with PLITCH's Sunkenland cheats
Never go hungry again with our Sunkenland game trainer
Why should you use cheat codes for this game?
Diving into the immersive world of Sunkenland becomes an even more exciting solo adventure with the help of PLITCH's Sunkenland game trainer. Aimed at single-player enthusiasts, these Sunkenland mods and cheats enhance the gaming experience in a variety of positive ways.
PLITCH's array of cheat codes allows players to truly create their own narrative within Sunkenland. From keeping health and energy at peak levels with Heal Player and Restore Energy to exploring without limits with Infinite Oxygen and Unlimited Backpack Items/Ammo, these cheats provide a sense of limitless exploration.
Imagine the freedom to focus on uncovering secrets and overcoming challenges without being affected by hunger, thirst, or bleeding thanks to the No Hunger, No Thirst, and No Bleeding cheats. Free Building allows players to unleash their creativity without any restrictions.
And for those who enjoy speed and power, Sunkenland cheats such as Set Sprint Speed, Infinite Health, and Set Weapon Damage allow for extraordinary feats. While some may argue against cheating, PLITCH introduces a refreshing angle - it allows players to tailor their Sunkenland experience to their liking, adding positivity and excitement to their underwater escapades.
Happy Gaming!
Elevate Your Sunkenland Adventure with PLITCH Cheats
Unlock the full potential of your gaming experience with PLITCH's Sunkenland cheats. Here's why they're a must-have for gamers:
Customized gaming: Tailor your single-player PC adventure to your liking. Whether you want an easy ride or a hardcore challenge, PLITCH lets you decide, making it your personal gaming sanctuary.
Safety guaranteed: PLITCH operates legally and safely within copyright boundaries. No worries about bans or damaged game files in single-player mode.
User-friendly: Activate cheats effortlessly with our user-friendly client. Customize hotkeys or use the overlay application for seamless in-game cheats.
Always updated: PLITCH keeps trainers up-to-date with the latest game versions, ensuring compatibility and a hassle-free gaming experience.
Top-notch support: Enjoy exceptional customer service through our Discord server and forum. Connect with fellow gamers and request specific cheats.
Don't miss out on the Sunkenland cheats from PLITCH. Download today, redefine your adventure, and conquer Sunkenland like a pro.
Get PLITCH Premium - play by
your own

rules
PLITCH is a Freemium Software covering 4,200+ PC games. Every game has a limited set of free cheats that you can use as you wish.
However, to gain full and unlimited access to our entire database of 59,900+ cheats you need to upgrade to PLITCH PREMIUM.
Sunkenland Community Board