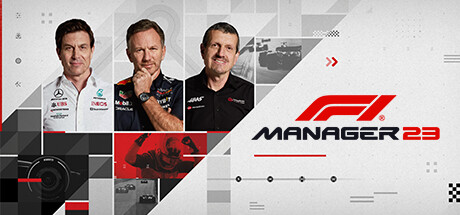 Free Cheats
Activate First
Prepare
Health/Energy
ERS: unlimited battery
ERS: min 66% battery
ERS: max 33% battery
ERS: empty battery
Systems
ERS: 100% condition
ERS: min 66% condition
ERS: max 66% condition
ERS: max 33% condition
Miscellaneous
Powertrain: good temperature
Powertrain: bad temperature
Premium Cheats
Money/Resources
Get 100,000,000 money on spent
No CostCap / budget reduction
Health/Energy
Fuel: min 4kg
Fuel: min 90kg
ERS: Always zero used
ERS: Always max used
ERS: Always zero recharged
ERS: Always max recharged
Systems
Engine: 100% condition
Engine: min 66% condition
Engine: max 66% condition
Engine: max 33% condition
Gearbox: 100% condition
Gearbox: min 66% condition
Gearbox: max 66% condition
Gearbox: max 33% condition
Timer
No windtunnel hours decrease
No CFD hours decrease
AI
ERS: unlimited battery (AI)
ERS: min 66% battery (AI)
ERS: max 33% battery (AI)
ERS: empty battery (AI)
ERS: Always zero used (AI)
ERS: Always max used (AI)
ERS: Always zero recharged (AI)
ERS: Always max recharged (AI)
ERS: 100% condition (AI)
ERS: min 66% condition (AI)
ERS: max 66% condition (AI)
ERS: max 33% condition (AI)
Engine: 100% condition (AI)
Engine: min 66% condition (AI)
Engine: max 66% condition (AI)
Engine: max 33% condition (AI)
Gearbox: 100% condition (AI)
Gearbox: min 66% condition (AI)
Gearbox: max 66% condition (AI)
Gearbox: max 33% condition (AI)
Powertrain: good temperature (AI)
Powertrain: bad temperature (AI)
Tires: perfect condition (AI)
Tires: min 66% condition (AI)
Tires: max 33% condition (AI)
Tires: zero condition (AI)
Tires: perfect temperature (AI)
Tires: cold temperature (AI)
Tires: hot temperature (AI)
Aero parts: 100% condition (AI)
Aero parts: max 10% condition (AI)
Fuel: min 4kg (AI)
Fuel: min 90kg (AI)
Fuel: empty (AI)
Miscellaneous
Tires: perfect condition
Tires: min 66% condition
Tires: max 33% condition
Tires: perfect temperature
Tires: cold temperature
Tires: hot temperature
Aero parts: 100% condition
Aero parts: max 10% condition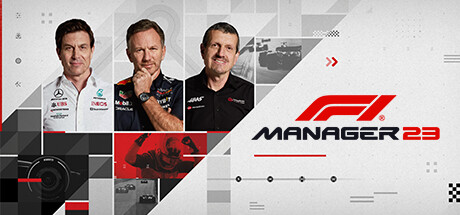 Download Free
Register here to get your
PC Download link via email *
Register
Trustpilot
Learn more about

PLITCH
*
PLITCH is an independent PC software with 59900+ cheats for 4200+ PC games, including
71 cheats
for
F1® Manager 2023
Learn more about

PLITCH
About: F1® Manager 2023
Developer:
Frontier Developments
Publisher:
Frontier Developments
Latest Game Version:
1.8.0.165741
Dominate the competition with PLITCH's F1 Manager 2023 cheats!
Make the game easier or harder with our game trainer
What does our F1 Manager 2023 trainer have to offer?
Get the most out of your F1 Manager 2023 experience with PLITCH's game trainer for PC! Explore the exciting realm of single-player racing like never before by using these cheat codes. Who says cheating can't be positive?

Boost your team's performance with unlimited battery power using the ERS cheats. Strategically manage your powertrain's temperature for optimal results. Dive into premium cheats and amass a fortune of 100,000,000 cash or remove budget restrictions for unrestricted gameplay.

Fine-tune your engine and gearbox conditions with our F1 Manager 2023 cheats to dominate the track. Maintain peak performance with no decrease in windtunnel or CFD hours. Conquer your rivals with AI-enhanced advantages, from limitless energy to impeccable tire conditions.

PLITCH's F1 Manager 2023 cheats allow you to overcome challenges, experiment, and explore the game mechanics in unique ways. Embrace the thrill of bending the rules without consequences and add a new layer of excitement to your racing journey. Elevate your gameplay and reign as the ultimate F1 manager with PLITCH's cheat codes.

Happy Gaming!
What makes PLITCH's F1 Manager 2023 trainer so special?
Revolutionary customization: We get it - sometimes you want to reign supreme and blow away the competition. Other times, you're looking for the ultimate challenge. PLITCH is your genie in a digital bottle, offering an unprecedented range of cheats that not only make your game easier but also turn up the heat to make it insanely difficult. Imagine honing your F1 Manager 2023 skills in a personalized "training room", honing your skills with codes that go beyond the ordinary. It's all about customizing the game to your style, pushing your limits and conquering the track in ways you never thought possible.


Safety and legitimacy guaranteed: Concerned about legality and safety? Worry not! PLITCH operates within the bounds of copyright laws and respects the sanctity of your game files. No more fretting about game bans or malicious software. Our certified client, adorned with badges from COMODO and Sectigo, guarantees virus-free and malware-free usage. Your privacy is sacred, and as a German company, we uphold the gold standard in data protection.


Seamless, intuitive interface: Navigating through PLITCH's extensive library of over 3,900 games is a breeze. Our client boasts a multilingual interface and an intuitive design, letting you activate cheat codes with a single No more frustrating alt-tabbing or fumbling for hotkeys.


Stay ahead of the curve: We pride ourselves on keeping our game trainers up-to-date, so you never miss a beat. When new patches are released or the hottest titles hit the market, PLITCH is ready with cheats that work with the latest versions. You won't be left out in the cold with outdated cheats - we're here to make sure you're always on top of your game.


Customer service like no other: At PLITCH, you're not just a gamer - you're part of a community. Our exceptional customer service goes beyond troubleshooting. Join our vibrant Discord server and forum where fellow players and PLITCH enthusiasts share tips and tricks, and even request trainers. We care about your experience, and we're here to make sure you're heard and supported.

So, buckle up and gear up with PLITCH. Elevate your gaming adventure, create challenges that match your style, and make F1 Manager 2023 an unforgettable journey. Ready to transform your gaming experience? Embrace the power of PLITCH and start playing by your own rules!

Happy racing!
Get PLITCH Premium - play by
your own

rules
PLITCH is a Freemium Software covering 4,200+ PC games. Every game has a limited set of free cheats that you can use as you wish.
However, to gain full and unlimited access to our entire database of 59,900+ cheats you need to upgrade to PLITCH PREMIUM.
F1® Manager 2023 Community Board