A Long Way Down


Trainer & Cheats

by

A Long Way Down


Trainer & Cheats

by

Top 5 cheats in PLITCH
Free Cheats
+100 Powder
Reset Powder to 0
Godmode
Unlimited Movement
Easy kills
See all cheats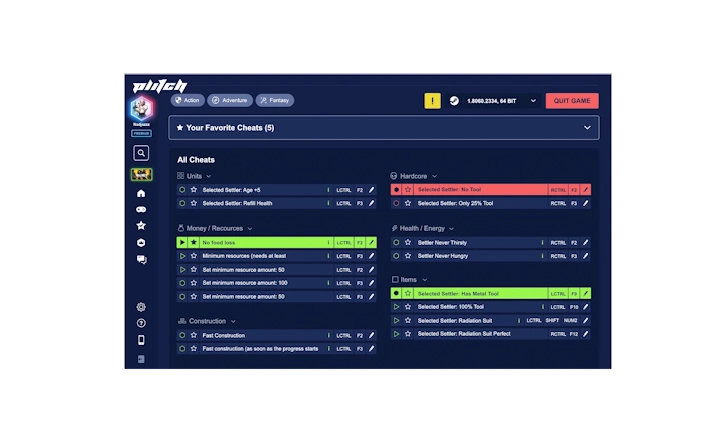 6 Cheat Codes
A Long Way Down
Download and install PLITCH.
Create a free or premium account.
Open the client, search for your game, and start PLITCHing.*
* You need to purchase A Long Way Down in one of the supported stores to use it with PLITCH.
Free Cheats for A Long Way Down
These cheats are for free and available for everyone.
FAQ and More
A Long Way Down - The Monster Maze!
Supported Stores*:
Developer: Release Year: Latest Trainer Update:
Seenapsis Studio
2019
1/21/2021
Full Name: Publisher:
A Long Way Down
Maple WhisperingGoblinz Studio
Developer: Release Year: Latest Trainer Update: Full Name: Publisher: Supported Stores*:
Seenapsis Studio
2019
1/21/2021
A Long Way Down
Maple WhisperingGoblinz Studio
You may also like these games