Across the Obelisk


Trainer & Cheats

by

Across the Obelisk


Trainer & Cheats

by

Top 4 cheats in PLITCH
Free Cheats
Refill health
Low health
Premium Cheats
Godmode
Unlimited Energy
See all cheats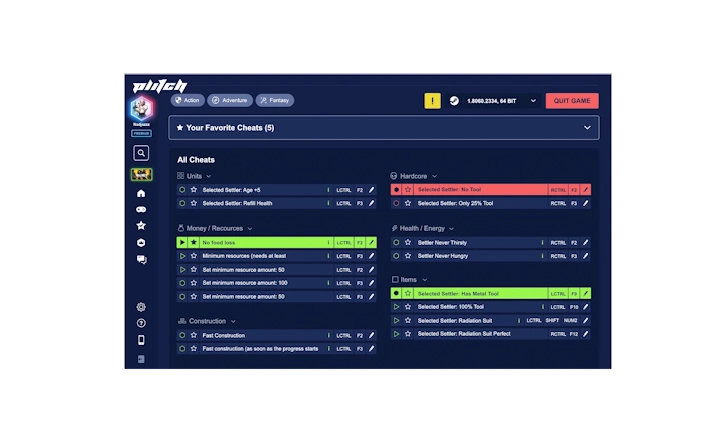 19 Cheat Codes
Across the Obelisk
Download and install PLITCH.
Create a free or premium account.
Open the client, search for your game, and start PLITCHing.*
* You need to purchase Across the Obelisk in one of the supported stores to use it with PLITCH.
Free Cheats for Across the Obelisk
These cheats are for free and available for everyone.
Premium Cheats for Across the Obelisk
These cheats are only available for premium users.
FAQ and More
Across the Obelisk - Dynamic co-op-card-game with story elements
Across the Obelisk is a co-op-RPG-deckbuilding-roguelite-video-game. You can come up with many different strategies from a total of 500 cards, 200 items, and 16 characters. Each character is said to play differently and the developers promise that each game will feel unique as the game and environment adapts each time you start. By making different choices in the game, you can also adjust the storyline each time. The game can be played solo, in co-op with up to 3 other players, and of course with our exclusive PLITCH Training-Codes and Cheats.
Supported Stores*:
Developer: Release Year: Latest Trainer Update:
Dreamsite Games
2021
11/3/2023
Full Name: Publisher:
Across the Obelisk
Dreamsite Games
You may also like these games