Action Taimanin


Trainer & Cheats

by

Action Taimanin


Trainer & Cheats

by

Top 1 cheats in PLITCH
Free Cheats
Unlimited Health
See all cheats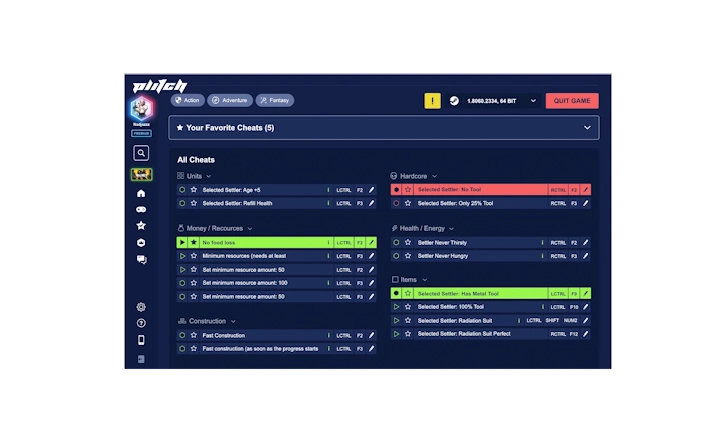 1 Cheat Codes
Action Taimanin
Download and install PLITCH.
Create a free or premium account.
Open the client, search for your game, and start PLITCHing.*
* You need to purchase Action Taimanin in one of the supported stores to use it with PLITCH.
Free Cheats for Action Taimanin
These cheats are for free and available for everyone.
FAQ and More
Action Taimanin - The Demonic City!
The video-game Action Taimanin is a free-to-play action-RPG with hack-and-slash gameplay available on Steam. Head to the daemonic city of Tokyo with 3 playable characters and over 30 side characters. The pact between humans and demons is history and evil creatures are terrorizing the citizens of the metropolis. Time to put our exclusive PLITCH Cheats and Training-Codes to use!
Supported Stores*:
Developer: Release Year: Latest Trainer Update:
Full Name: Publisher:
Action Taimanin
Infini-Brain
You may also like these games