Aliens vs. Predator


Trainer & Cheats

by

Aliens vs. Predator


Trainer & Cheats

by

Top 4 cheats in PLITCH
Free Cheats
Infinite flares
Premium Cheats
No Reload
Godmode
Godmode + One-Hit-Kill
See all cheats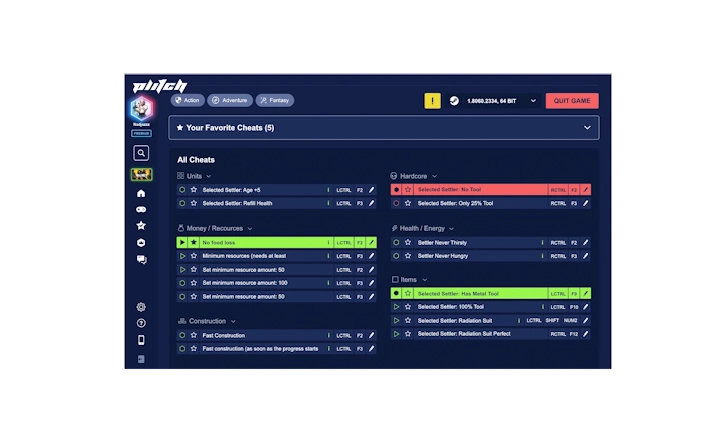 4 Cheat Codes
Aliens vs. Predator
Download and install PLITCH.
Create a free or premium account.
Open the client, search for your game, and start PLITCHing.*
* You need to purchase Aliens vs. Predator in one of the supported stores to use it with PLITCH.
FAQ and More
Alien vs. Predator: The battle of two greats!
Supported Stores*:
Developer: Release Year: Latest Trainer Update:
You may also like these games