Arctic Anxiety


Trainer & Cheats

by

Arctic Anxiety


Trainer & Cheats

by

Top 4 cheats in PLITCH
Free Cheats
Ignore Sleep
Ignore Wet
Premium Cheats
Godmode
Perfect hydration
See all cheats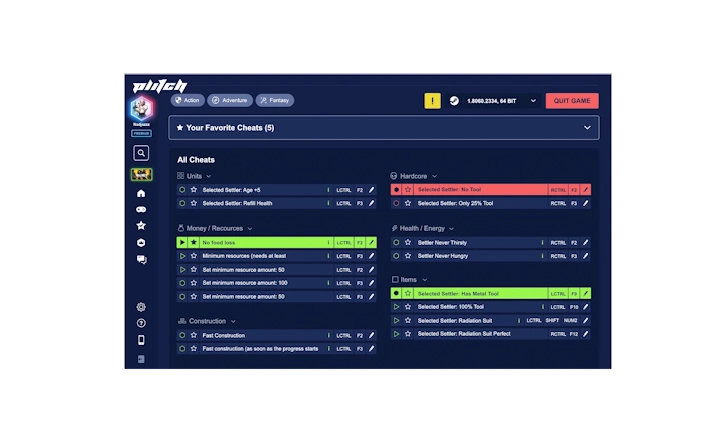 12 Cheat Codes
Arctic Anxiety
Download and install PLITCH.
Create a free or premium account.
Open the client, search for your game, and start PLITCHing.*
* You need to purchase Arctic Anxiety in one of the supported stores to use it with PLITCH.
Free Cheats for Arctic Anxiety
These cheats are for free and available for everyone.
Premium Cheats for Arctic Anxiety
These cheats are only available for premium users.
FAQ and More
Arctic Anxiety - The Cold Is the Greatest Enemy!
Arctic Anxiety is a survival-video-game in which you crash with a cargo plane in the middle of the arctic ocean. In order to survive, you have to use the goods that were transported on the plane to set up your camp on a small group of islands. Build rafts to explore the individual islands, and hunt for what the fauna of the Arctic Ocean has to offer. But your biggest challenge in Arctic Anxiety, however, is the cold, which is why our exclusive PLITCH Cheats and Training-Codes always ensure the perfect temperature among many other things!
Supported Stores*:
Developer: Release Year: Latest Trainer Update:
Arctic Studio
2020
3/18/2021
Full Name: Publisher:
Arctic Anxiety
Arctic Studio
You may also like these games