Blade Assault


Trainer & Cheats

by

Blade Assault


Trainer & Cheats

by

Top 4 cheats in PLITCH
Free Cheats
Refill health
Low health
Premium Cheats
Godmode
Unlimited mana
See all cheats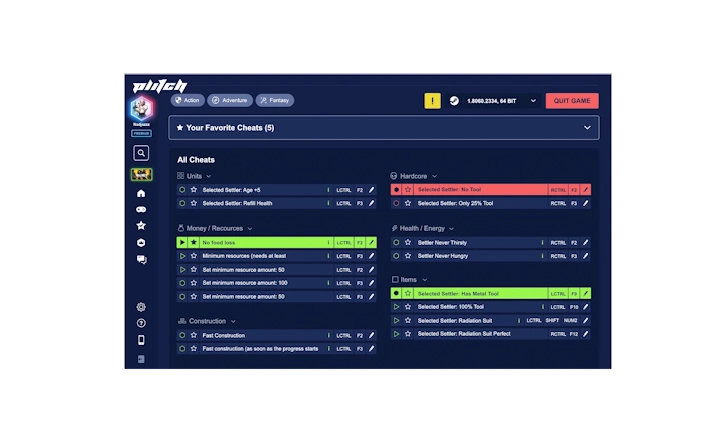 12 Cheat Codes
Blade Assault
Download and install PLITCH.
Create a free or premium account.
Open the client, search for your game, and start PLITCHing.*
* You need to purchase Blade Assault in one of the supported stores to use it with PLITCH.
Free Cheats for Blade Assault
These cheats are for free and available for everyone.
Premium Cheats for Blade Assault
These cheats are only available for premium users.
FAQ and More
Blade Assault – Defeat the corrupted military of Esperanza
In a world of corruption and misery, only the strong will survive. But that's not going to stop you from bringing the corrupt to justice. With Blade Assault, you'll take on the role of a resistance fighter in the Undercity, fighting against the corrupt military of Esperanza. This 2D action rogue-lite platformer features beautiful pixel art and an engaging story that will keep you hooked for hours on end. Check out our PLITCH cheat codes if you want to make the game even better. With the Blade Assault trainer and Blade Assault cheats you can customize the game to your liking.
Supported Stores*:
Developer: Release Year: Latest Trainer Update:
You may also like these games