Bugsnax


Trainer & Cheats

by

Bugsnax


Trainer & Cheats

by

Top 3 cheats in PLITCH
Free Cheats
Reset SnakTrap Timer
Premium Cheats
Reset Stun Timer
Unlimited Sauce Ketchup
See all cheats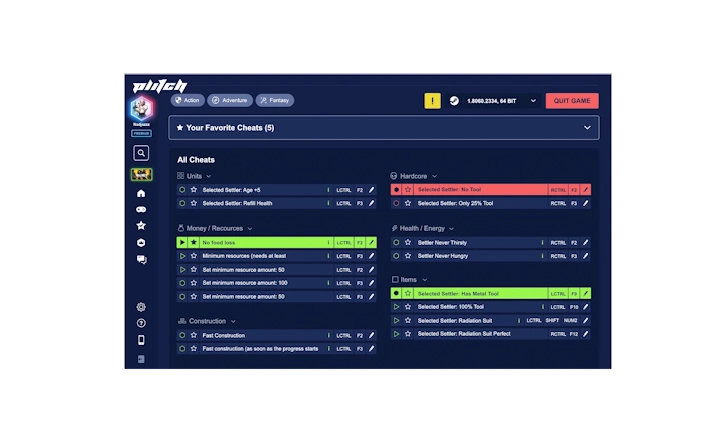 4 Cheat Codes
Bugsnax
Download and install PLITCH.
Create a free or premium account.
Open the client, search for your game, and start PLITCHing.*
* You need to purchase Bugsnax in one of the supported stores to use it with PLITCH.
FAQ and More
Bugsnax - Gotta Snack 'Em All!
Bugsnax is a funny action-adventure video game, which belongs to the PlayStation 5 launch titles, but is also available for Windows PC and macOS. In the game, you land on Snaktooth Island, which is inhabited by the Bugsnax. Bugsnax are creatures that are half bug half tasty delicacy and there are 100 different species of them which you can hunt and catch. Our exclusive PLITCH Cheats and Training-Codes will accompany you on this wacky adventure!
Supported Stores*:
Developer: Release Year: Latest Trainer Update:
Young Horses
2020
10/6/2022
You may also like these games