CastleMiner Z


Trainer & Cheats

by

CastleMiner Z


Trainer & Cheats

by

Top 4 cheats in PLITCH
Free Cheats
Unlimited stamina
Unlimited Ammo
Premium Cheats
Godmode
No Reload
See all cheats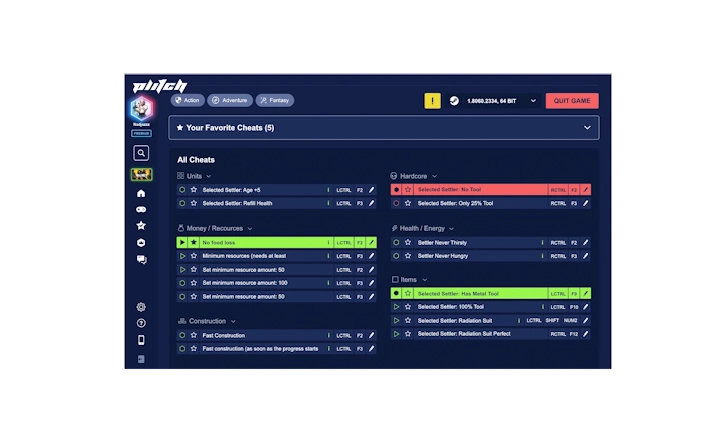 7 Cheat Codes
CastleMiner Z
Download and install PLITCH.
Create a free or premium account.
Open the client, search for your game, and start PLITCHing.*
* You need to purchase CastleMiner Z in one of the supported stores to use it with PLITCH.
Free Cheats for CastleMiner Z
These cheats are for free and available for everyone.
Premium Cheats for CastleMiner Z
These cheats are only available for premium users.
Unlimited item durability
FAQ and More
CastleMiner Z – Craft your way to safety
Welcome to CastleMiner Z, an infinite world filled with deep places to explore, and horrifying monsters to slay. In this dangerous world, you'll need to use your crafting skills to build structures out of blocks, and create weapons and tools from raw materials. With these tools, you'll be able to defend yourself against the horrific creatures that lurk in the shadows. Sounds terrifying? Don't worry, PLITCH's cheat codes got your back. Our CastleMiner Z trainer comes with CastleMiner Z cheats that will help you survive.
Supported Stores*:
Developer: Release Year: Latest Trainer Update:
DigitalDNA Games LLC
2011
7/18/2022
Full Name: Publisher:
CastleMiner Z
DigitalDNA Games LLC
You may also like these games