Crysis Remastered


Trainer & Cheats

by

Crysis Remastered


Trainer & Cheats

by

Top 4 cheats in PLITCH
Free Cheats
Unlimited Energy
Unlimited Night Vision
Premium Cheats
Godmode
Easy kills
See all cheats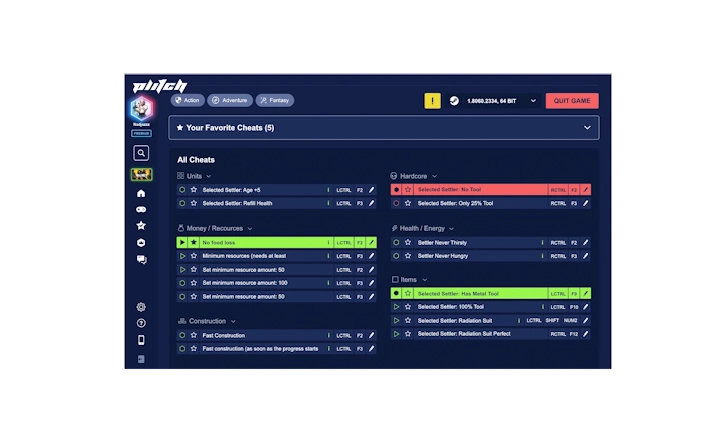 7 Cheat Codes
Crysis Remastered
Download and install PLITCH.
Create a free or premium account.
Open the client, search for your game, and start PLITCHing.*
* You need to purchase Crysis Remastered in one of the supported stores to use it with PLITCH.
Free Cheats for Crysis Remastered
These cheats are for free and available for everyone.
Premium Cheats for Crysis Remastered
These cheats are only available for premium users.
FAQ and More
Crysis Remastered - The Nanosuit Is Back!
The video-game Crysis Remastered is a revised version of Crytek's first-person-action-shooter Crysis. Equipped with the legendary Nanosuit, which can make you invisible and increases your powers, you are sent as a member of the US Special Forces to a tropical sandbox island paradise to rescue a team of archaeologists that is being held captive by the North Korean army. And as if that wasn't enough, the islands become occupied by alien invaders. Now it's up to you to save the day with your Nanosuit and our exclusive PLITCH Cheats and Training-Codes!
Supported Stores*:
Developer: Release Year: Latest Trainer Update:
You may also like these games