Drone Swarm


Trainer & Cheats

by

Drone Swarm


Trainer & Cheats

by

Top 4 cheats in PLITCH
Free Cheats
Add skillpoints
Reset Skillpoints to 0
Premium Cheats
Unlimited Drone Health
Unlimited Argo Health
See all cheats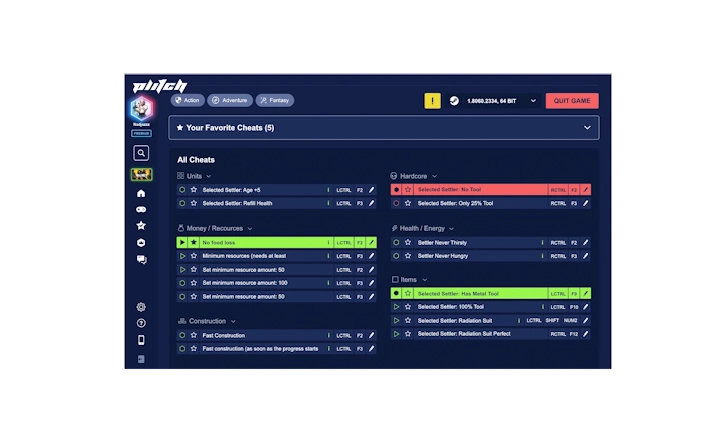 5 Cheat Codes
Drone Swarm
Download and install PLITCH.
Create a free or premium account.
Open the client, search for your game, and start PLITCHing.*
* You need to purchase Drone Swarm in one of the supported stores to use it with PLITCH.
Free Cheats for Drone Swarm
These cheats are for free and available for everyone.
Premium Cheats for Drone Swarm
These cheats are only available for premium users.
FAQ and More
Drone Swarm - Control the Swarm!
The video-game Drone Swarm is a strategy-adventure that lets you take part in unique space battles. You control a swarm of 32,000 drones which you use to destroy the fleets of your opponents. There are many different ways you can use your drones. Develop your own strategy and adapt your tactics to your enemies. Our exclusive PLITCH Cheats and Training-Codes add a nice twist to the game!
Supported Stores*:
Developer: Release Year: Latest Trainer Update:
Stillalive Studios
2020
12/18/2020
Full Name: Publisher:
Drone Swarm
Astragon Entertainment
You may also like these games