Ghost Song


Trainer & Cheats

by

Ghost Song


Trainer & Cheats

by

Top 4 cheats in PLITCH
Free Cheats
Refill health
Low health
Premium Cheats
Godmode
Unlimited Energy
See all cheats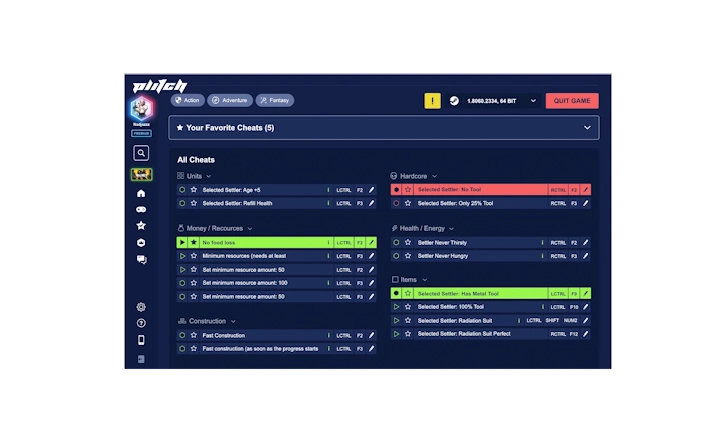 14 Cheat Codes
Ghost Song
Download and install PLITCH.
Create a free or premium account.
Open the client, search for your game, and start PLITCHing.*
* You need to purchase Ghost Song in one of the supported stores to use it with PLITCH.
Free Cheats for Ghost Song
These cheats are for free and available for everyone.
Premium Cheats for Ghost Song
These cheats are only available for premium users.
FAQ and More
Ghost Song – Unravel ancient mysteries
Embark on a haunting adventure with Ghost Song. This atmospheric 2D game will take you on a journey filled with ancient mysteries as you explore the winding caverns of the desolate moon of Lorian. You'll need to use all your skills to uncover the long-buried secrets of this alien world, acquiring new abilities along the way. With a storage drive that contains the consciousness of a dead woman and an ancient suit that is your only ally, you'll need to unravel the mysteries of Ghost Song if you want to survive. If you don't want that suit to be your only ally, take PLITCH's Ghost Song PC cheats with you on your adventure. The cheat codes from our Ghost Song trainer always got your back.
Supported Stores*:
Developer: Release Year: Latest Trainer Update:
You may also like these games