Gotham Knights


Trainer & Cheats

by

Gotham Knights


Trainer & Cheats

by

Top 4 cheats in PLITCH
Free Cheats
Unlimited consumables
Unlimited AP
Premium Cheats
Godmode
Easy kills
See all cheats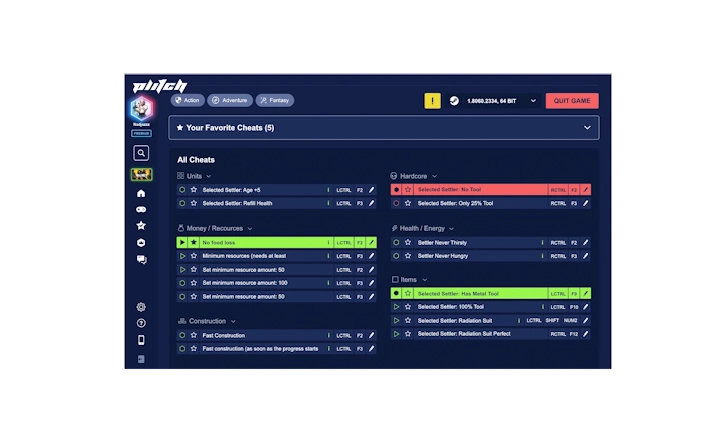 7 Cheat Codes
Gotham Knights
Download and install PLITCH.
Create a free or premium account.
Open the client, search for your game, and start PLITCHing.*
* You need to purchase Gotham Knights in one of the supported stores to use it with PLITCH.
Free Cheats for Gotham Knights
These cheats are for free and available for everyone.
Premium Cheats for Gotham Knights
These cheats are only available for premium users.
FAQ and More
Gotham Knights – Be the hero Gotham needs
Introducing: Gotham Knights. Batman is dead, so it's up to you to keep the streets of Gotham safe. Play as Batgirl, Nightwing, Red Hood, or Robin in this open-world action RPG as you solve mysteries, uncover secrets, and bring down notorious villains in epic fights. With PLITCH's Gotham Knights PC cheats by your side, defeating your enemies will be a breeze. Just activate the cheat codes from our Gotham Knights trainer whenever you need them.
Supported Stores*:
Developer: Release Year: Latest Trainer Update:
QLOCWarner Bros. Games Montréal
2022
11/29/2023
Full Name: Publisher:
Gotham Knights
Warner Bros. Games
You may also like these games