Gothic


Trainer & Cheats

by

Gothic


Trainer & Cheats

by

Top 4 cheats in PLITCH
Free Cheats
Fill Health
Fill mana
Premium Cheats
Godmode
Unlimited Mana
See all cheats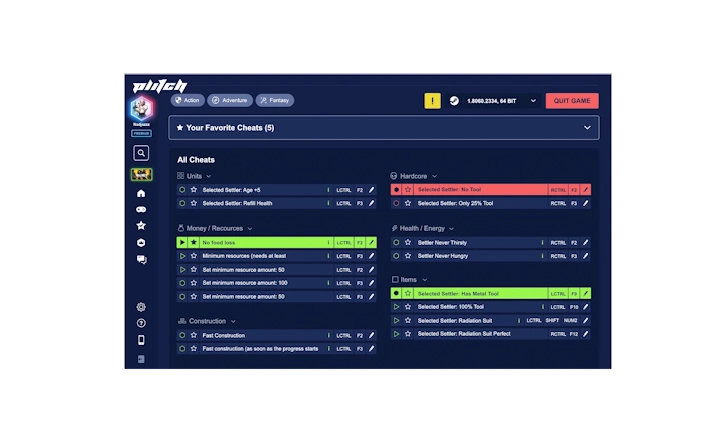 11 Cheat Codes
Gothic
Download and install PLITCH.
Create a free or premium account.
Open the client, search for your game, and start PLITCHing.*
* You need to purchase Gothic in one of the supported stores to use it with PLITCH.
Free Cheats for Gothic
These cheats are for free and available for everyone.
Premium Cheats for Gothic
These cheats are only available for premium users.
FAQ and More
Gothic 1 - The Prisoners in the Penal Colonies
In the video game classic Gothic 1, developed by Piranha Bytes, everything revolves around the kingdom of Myrtana and the current war. The humans and their leader, the king of the land, are fighting against the orcs, who are invading the territories of the humans. In order to defend himself, the king has prisoners digging for ores in penal colonies to forge enough weapons. However, the prisoners have instigated a revolt and thus three hostile prison groups have formed, which rebel against the king. You are now thrown into this colony as a player and try to survive. With our exclusive PLITCH training codes and cheats, you will make it through this adventure alive for sure.
Supported Stores*:
Developer: Release Year: Latest Trainer Update:
Piranha Bytes
2001
3/29/2021
You may also like these games