Idle Wizard


Trainer & Cheats

by

Idle Wizard


Trainer & Cheats

by

Top 3 cheats in PLITCH
Free Cheats
Add Mana (1=100 in game)
Reset Mana to 0
Fast Spell Cooldown
See all cheats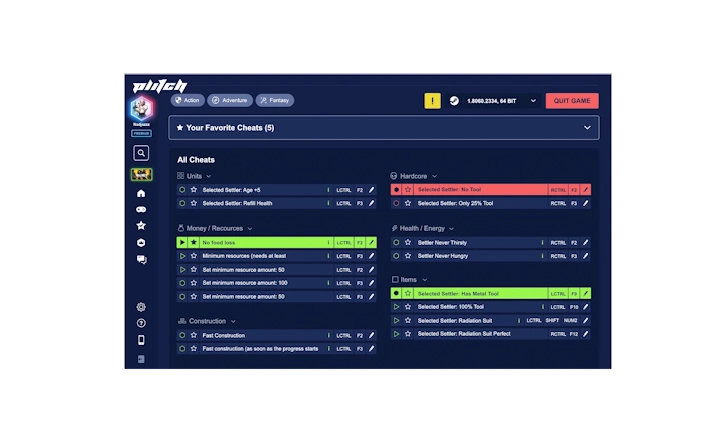 4 Cheat Codes
Idle Wizard
Download and install PLITCH.
Create a free or premium account.
Open the client, search for your game, and start PLITCHing.*
* You need to purchase Idle Wizard in one of the supported stores to use it with PLITCH.
Free Cheats for Idle Wizard
These cheats are for free and available for everyone.
FAQ and More
Idle Wizard - Become the Most Powerful Wizard of All Times!
The Idle-RPG-video-game Idle Wizard is all about becoming the most powerful wizard that ever lived. Choose one of 12 mage classes and get an animal companion that plays an important role in Idle Wizard. Learn new spells, equip yourself with magical items and upgrade your character to become more powerful. Our exclusive PLITCH Cheats and Training-Codes let you become more powerful than you could ever have imagined!
Supported Stores*:
Developer: Release Year: Latest Trainer Update:
Developer: Release Year: Latest Trainer Update: Full Name: Publisher: Supported Stores*:
TwoWizards
2020
12/1/2023
Idle Wizard
TwoWizards
You may also like these games