Indoorlands


Trainer & Cheats

by

Indoorlands


Trainer & Cheats

by

Top 4 cheats in PLITCH
Free Cheats
Add Money
Set money
Premium Cheats
Fast level up
Add Research Points
See all cheats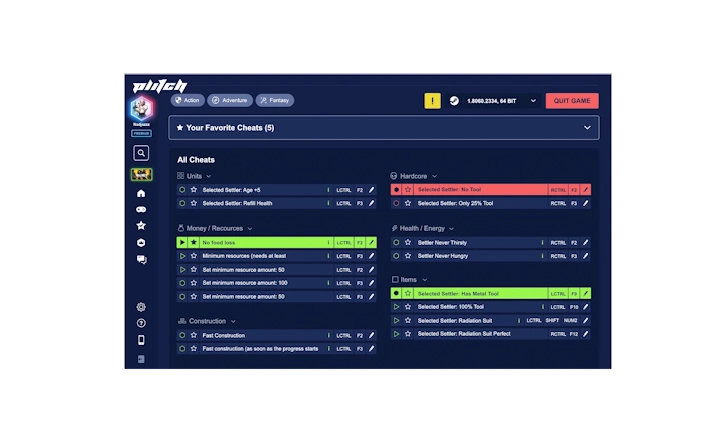 6 Cheat Codes
Indoorlands
Download and install PLITCH.
Create a free or premium account.
Open the client, search for your game, and start PLITCHing.*
* You need to purchase Indoorlands in one of the supported stores to use it with PLITCH.
Free Cheats for Indoorlands
These cheats are for free and available for everyone.
Premium Cheats for Indoorlands
These cheats are only available for premium users.
FAQ and More
Indoorlands – The Halls of Joy
Pixelsplit's Indoorlands is a simulation-video-game released in 2021 in which you build and manage an indoor amusement park. Unlock new hall types, rides, stores, and decorations progressively to expand and enhance your park. Let your creativity run wild and give your visitors an unforgettable experience they can't get anywhere else – with our exclusive PLITCH Training-Codes and Cheats, this is guaranteed!
Supported Stores*:
Developer: Release Year: Latest Trainer Update:
PixelsplitPixelsplit Simulations
2021
12/23/2022
Full Name: Publisher:
Indoorlands
PixelsplitPixelsplit Simulations
Developer: Release Year: Latest Trainer Update: Full Name: Publisher: Supported Stores*:
PixelsplitPixelsplit Simulations
2021
12/23/2022
Indoorlands
PixelsplitPixelsplit Simulations
You may also like these games