Infinite Adventures


Trainer & Cheats

by

Infinite Adventures


Trainer & Cheats

by

Top 4 cheats in PLITCH
Free Cheats
Increase Dinari
Refill health
Premium Cheats
Refill Rage
Low rage
See all cheats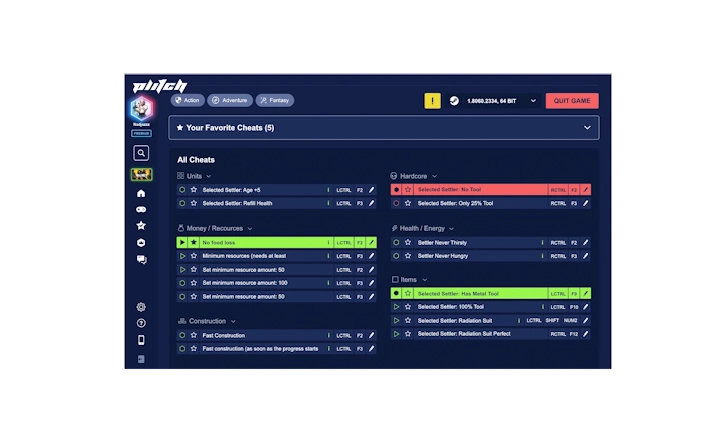 22 Cheat Codes
Infinite Adventures
Download and install PLITCH.
Create a free or premium account.
Open the client, search for your game, and start PLITCHing.*
* You need to purchase Infinite Adventures in one of the supported stores to use it with PLITCH.
Free Cheats for Infinite Adventures
These cheats are for free and available for everyone.
Premium Cheats for Infinite Adventures
These cheats are only available for premium users.
FAQ and More
Infinite Adventures - The Infinite Labyrinth!
The video-game Infinite Adventures is an old-school dungeon-crawler-JRPG from Stormseeker Games. To recover your lost memory and uncover the secrets of your past, you assemble a party of fighters and explore the 24 dungeons of the Infinite Labyrinth. Customize your characters, fight monsters, interact with NPCs, and complete side quests. Our exclusive PLITCH Cheats and Training-Codes will never leave your side!
Supported Stores*:
Developer: Release Year: Latest Trainer Update:
Stormseeker Games
2020
9/25/2020
Full Name: Publisher:
Infinite Adventures
Stormseeker Games
You may also like these games