Lost Ruins


Trainer & Cheats

by

Lost Ruins


Trainer & Cheats

by

Top 4 cheats in PLITCH
Free Cheats
Refill health
Low health
Premium Cheats
Godmode
Unlimited mana
See all cheats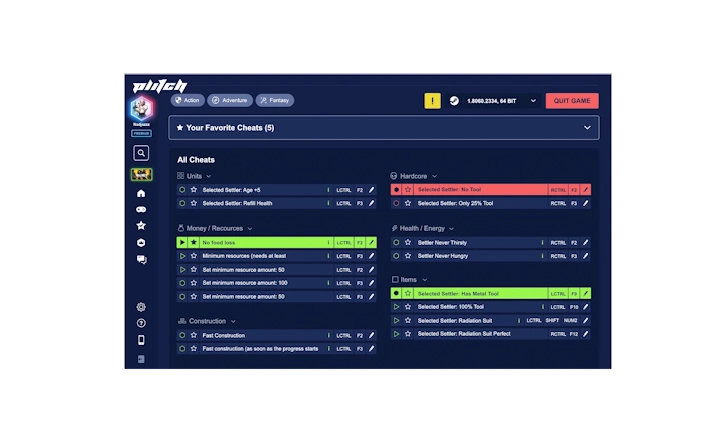 13 Cheat Codes
Lost Ruins
Download and install PLITCH.
Create a free or premium account.
Open the client, search for your game, and start PLITCHing.*
* You need to purchase Lost Ruins in one of the supported stores to use it with PLITCH.
Free Cheats for Lost Ruins
These cheats are for free and available for everyone.
Set Movement-Speed (default = 1.3)
Set Jump-Height (default = 0.7)
Premium Cheats for Lost Ruins
These cheats are only available for premium users.
FAQ and More
Lost Ruin - Can you adapt to your environment well enough to survive the dungeon?
In the side-scrolling-survival-game Lost Ruin, you play a young girl who wakes up in a strange world without her memories. She finds herself in a dungeon and surrounded by monsters, but is rescued by a mage. Together with your new friend Beatrice, you search for answers. During your adventure, you'll have the possibility to try out a variety of weapons on your opponents. In addition, spells can also be useful to you during your journey. To get all your questions answered, you'll have to play your surroundings well and be strategic with your accessories. For all sorts of further modifications or facilitation, our exclusive Training-Codes and Cheats are always at your disposal.
Supported Stores*:
Developer: Release Year: Latest Trainer Update:
Full Name: Publisher:
Lost Ruins
DANGEN Entertainment
You may also like these games