Project Wingman


Trainer & Cheats

by

Project Wingman


Trainer & Cheats

by

Top 4 cheats in PLITCH
Free Cheats
Add Credits
Add Score
Premium Cheats
Unlimited Missiles/Bombs
Unlimited Gun Ammo
See all cheats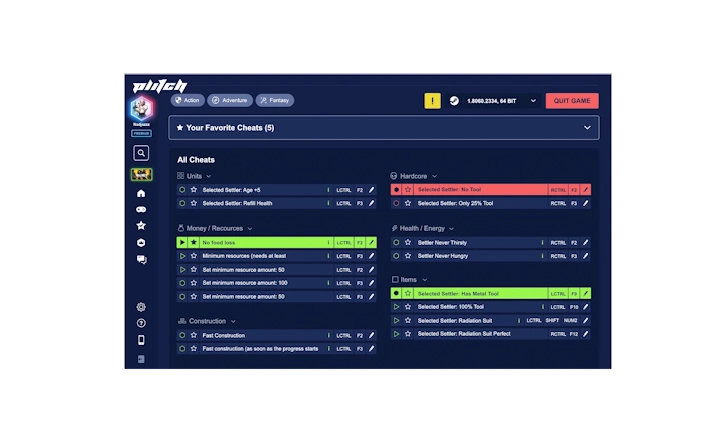 8 Cheat Codes
Project Wingman
Download and install PLITCH.
Create a free or premium account.
Open the client, search for your game, and start PLITCHing.*
* You need to purchase Project Wingman in one of the supported stores to use it with PLITCH.
Free Cheats for Project Wingman
These cheats are for free and available for everyone.
Premium Cheats for Project Wingman
These cheats are only available for premium users.
FAQ and More
Project Wingman - Become a Fighter Jet Ace!
The 2020 action-video-game Project Wingman is a flight-simulation that puts you in the cockpit of 20 different super-fast and heavily armed fighter jets. Fight in rapid air battles, take part in ground attacks and conquer territories - and all that even with VR support. Our exclusive PLITCH Cheats and Training-Codes join you in the cockpit as your co-pilot and are ready to jump into the action!
Supported Stores*:
Developer: Release Year: Latest Trainer Update:
Full Name: Publisher:
Project Wingman
Sector D2
Developer: Release Year: Latest Trainer Update: Full Name: Publisher: Supported Stores*:
Sector D2
2020
1/12/2022
Project Wingman
Sector D2
You may also like these games