Raft


Trainer & Cheats

by

Raft


Trainer & Cheats

by

Top 4 cheats in PLITCH
Free Cheats
Unlimited Oxygen
Normal Shark Attacks
Premium Cheats
No thirst
No hunger
See all cheats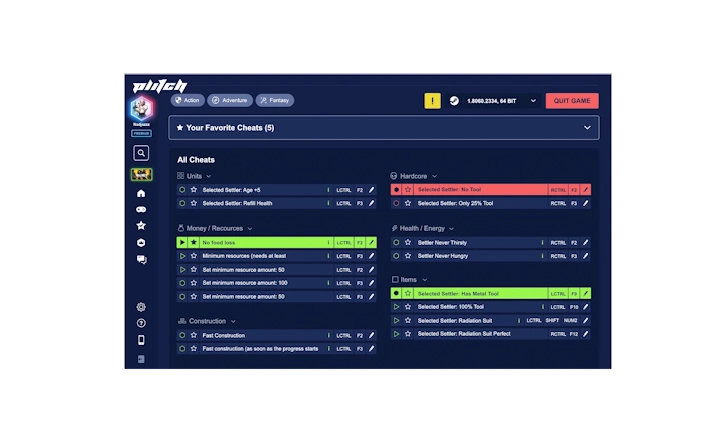 17 Cheat Codes
Raft
Download and install PLITCH.
Create a free or premium account.
Open the client, search for your game, and start PLITCHing.*
* You need to purchase Raft in one of the supported stores to use it with PLITCH.
Free Cheats for Raft
These cheats are for free and available for everyone.
Premium Cheats for Raft
These cheats are only available for premium users.
Unlimited item durability
Ignore crafting requirements
FAQ and More
Raft – Survive on the high seas!
In the indie adventure game Raft you have to survive on the high seas. Collect driftwood, debris as well as plastic, and other trash to expand and upgrade your raft. The ocean is full of dangers, so keep an eye out for sharks and watch your hunger, thirst, and health! This won't always be easy, so don't hesitate to activate PLITCH's Raft PC cheats in case you need help. The cheat codes from our Raft trainer will support you in any situation.
Supported Stores*:
Developer: Release Year: Latest Trainer Update:
Redbeet Interactive
2018
12/22/2022
You may also like these games