Roguebook


Trainer & Cheats

by

Roguebook


Trainer & Cheats

by

Top 4 cheats in PLITCH
Free Cheats
Set Health
Add Brushes
Premium Cheats
Set Max Health
Set Rage
See all cheats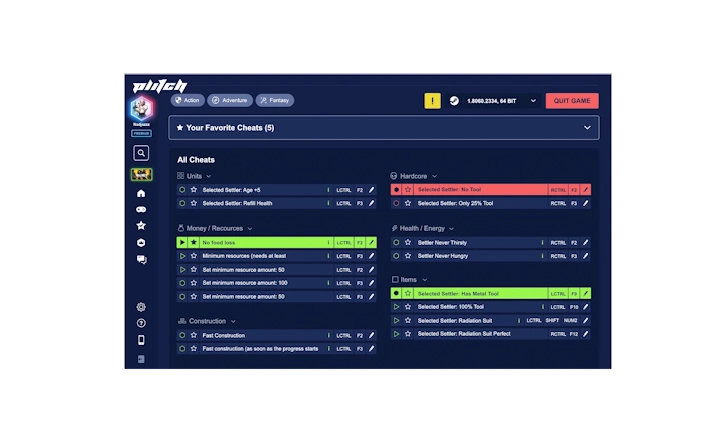 10 Cheat Codes
Roguebook
Download and install PLITCH.
Create a free or premium account.
Open the client, search for your game, and start PLITCHing.*
* You need to purchase Roguebook in one of the supported stores to use it with PLITCH.
Free Cheats for Roguebook
These cheats are for free and available for everyone.
Premium Cheats for Roguebook
These cheats are only available for premium users.
FAQ and More
Roguebook – Presented by the creator of Magic: The Gathering
The video-game Roguebook is a roguelike-deck-builder from the creator of the classic trading-card-game Magic: The Gathering. The events of the game take place in a fabled book that has developed its own will due to an evil spell, thus becoming the Roguebook. Your two heroes are trapped in this book and must fight their way, page by page, through the stories and adventures it contains. Choose from over 200 cards and customize your decks to suit your heroes and enhance them with 80 different relics and 30 special gems. While you're at it, don't forget to include our exclusive PLITCH Training-Codes and Cheats in your decks!
Supported Stores*:
Developer: Release Year: Latest Trainer Update:
Abrakam Entertainment SA
2021
7/20/2022
You may also like these games