SIGNALIS


Trainer & Cheats

by

SIGNALIS


Trainer & Cheats

by

Top 4 cheats in PLITCH
Free Cheats
Fill Health
Fill battery
Premium Cheats
Godmode
No Reload
See all cheats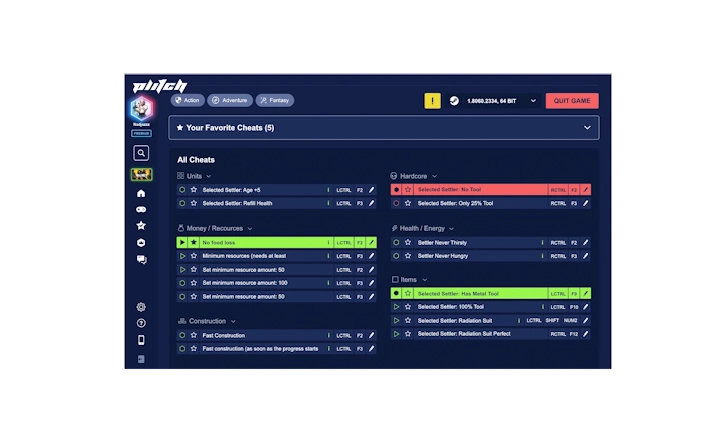 6 Cheat Codes
SIGNALIS
Download and install PLITCH.
Create a free or premium account.
Open the client, search for your game, and start PLITCHing.*
* You need to purchase SIGNALIS in one of the supported stores to use it with PLITCH.
Free Cheats for SIGNALIS
These cheats are for free and available for everyone.
Premium Cheats for SIGNALIS
These cheats are only available for premium users.
FAQ and More
SIGNALIS – Survive in a dystopian future
SIGNALIS is survival horror at its finest and will have you on the edge of your seat from start to finish. With a gripping story set in a dystopian future and terrifying creatures that will leave you scrambling for cover, this is one experience you won't soon forget. You take on the role of Elster, a technician Replika who is searching for her lost dreams, and must unravel a cosmic mystery while trying to escape the facility she's trapped in. If you don't want to do this alone, take PLITCH's SIGNALIS PC cheats along for the ride. The cheat codes included in our SIGNALIS trainer always got your back.
Supported Stores*:
Developer: Release Year: Latest Trainer Update:
rose-engine
2022
10/28/2022
Full Name: Publisher:
SIGNALIS
PLAYISMHumble Games
You may also like these games