Skellboy Refractured


Trainer & Cheats

by

Skellboy Refractured


Trainer & Cheats

by

Top 2 cheats in PLITCH
Free Cheats
Unlimited Health
Unlimited shield
See all cheats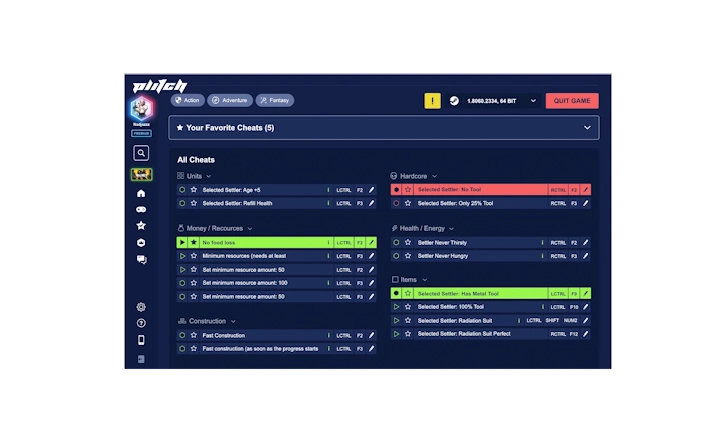 3 Cheat Codes
Skellboy Refractured
Download and install PLITCH.
Create a free or premium account.
Open the client, search for your game, and start PLITCHing.*
* You need to purchase Skellboy Refractured in one of the supported stores to use it with PLITCH.
Free Cheats for Skellboy Refractured
These cheats are for free and available for everyone.
FAQ and More
Skellboy Refractured - Protect the Living!
In the action-adventure-video-game Skellboy Refractured, the court mage wants to take revenge on the princess and summons an undead army to turn the kingdom into a pile of ash. But in the process, he also unwittingly summons an old, legendary hero back to life. Take on the role of the skeleton Skippy and save the people from the wrath of the evil wizard. Skippy has the power to swap his body parts for those of his enemies to gain new abilities. Combine that with our exclusive PLITCH Cheats and Training-Codes and you'll become unstoppable!
Supported Stores*:
Developer: Release Year: Latest Trainer Update:
Full Name: Publisher:
Skellboy Refractured
UmaikiGames
Developer: Release Year: Latest Trainer Update: Full Name: Publisher: Supported Stores*:
UmaikiGames
2020
4/1/2021
Skellboy Refractured
UmaikiGames
You may also like these games