The Invisible Hand


Trainer & Cheats

by

The Invisible Hand


Trainer & Cheats

by

Top 2 cheats in PLITCH
Free Cheats
Set Day Time
Always GEISTnet
See all cheats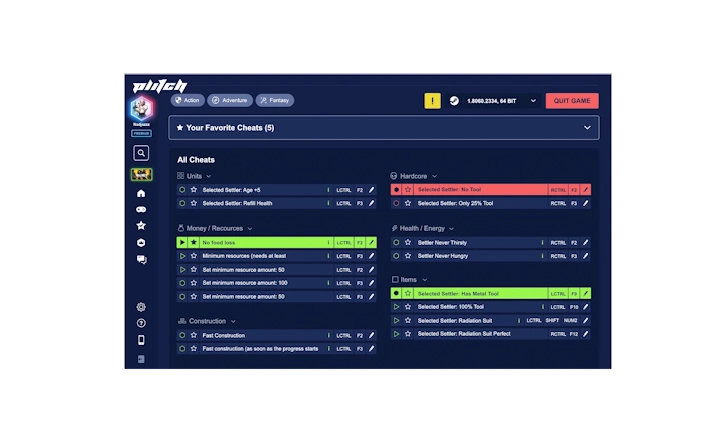 3 Cheat Codes
The Invisible Hand
Download and install PLITCH.
Create a free or premium account.
Open the client, search for your game, and start PLITCHing.*
* You need to purchase The Invisible Hand in one of the supported stores to use it with PLITCH.
Free Cheats for The Invisible Hand
These cheats are for free and available for everyone.
FAQ and More
The invisible Hand - The dark side of the stock market business wrapped in an ironic game
In the simulation-game The invisible Hand you play a stockbroker in the trading company FERIOS and try to strategically get as much money as possible. The game tries to teach you the main values and principles of the company in an ironic way: Nothing matters as long as you make green figures and just make enough money. Any moral and legal concerns are taken away from you by your company to pursue that goal. Our legal and exclusive Training-Codes and Cheats can also help you with your intentions at any time.
Supported Stores*:
Developer: Release Year: Latest Trainer Update:
Power Struggle Games
2021
2/8/2022
Full Name: Publisher:
The Invisible Hand
Fellow Traveller
Developer: Release Year: Latest Trainer Update: Full Name: Publisher: Supported Stores*:
Power Struggle Games
2021
2/8/2022
The Invisible Hand
Fellow Traveller
You may also like these games