The Shadow of Yidhra


Trainer & Cheats

by

The Shadow of Yidhra


Trainer & Cheats

by

Top 4 cheats in PLITCH
Free Cheats
Refill HP
Low HP
Premium Cheats
Unlimited HP
Unlimited SP
See all cheats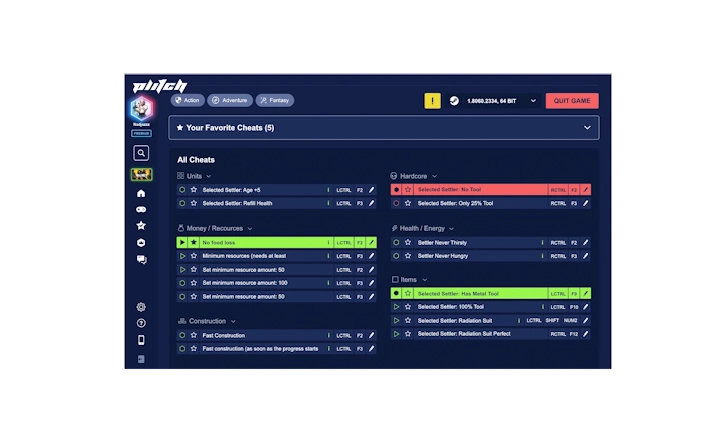 18 Cheat Codes
The Shadow of Yidhra
Download and install PLITCH.
Create a free or premium account.
Open the client, search for your game, and start PLITCHing.*
* You need to purchase The Shadow of Yidhra in one of the supported stores to use it with PLITCH.
Free Cheats for The Shadow of Yidhra
These cheats are for free and available for everyone.
Set Player Speed (default = 8.5)
Premium Cheats for The Shadow of Yidhra
These cheats are only available for premium users.
Set Double Jumps (default = 1)
FAQ and More
The Shadow of Yidhra - Will you survive the zombie apocalypse?
In the 2D-Action-Video-Game The Shadow of Yidhra, the protagonist wakes up after an explosion in a zombie apocalypse. There she tries to escape from an institute and goes in search of a girl named Rei. On her journey, she discovers the apocalyptic world and its effects. During her adventure she seeks the truth about the world and finds herself forced to aid other survivors. With the help of our exclusive PLITCH Training-Codes and Cheats, you can save the apocalyptic world or doom it.
Supported Stores*:
Developer: Release Year: Latest Trainer Update:
Full Name: Publisher:
The Shadow of Yidhra
WhitePeach
You may also like these games