Trashed


Trainer & Cheats

by

Trashed


Trainer & Cheats

by

Top 4 cheats in PLITCH
Free Cheats
Set Current Day
Refill health
Premium Cheats
No Weapon Reload
Godmode
See all cheats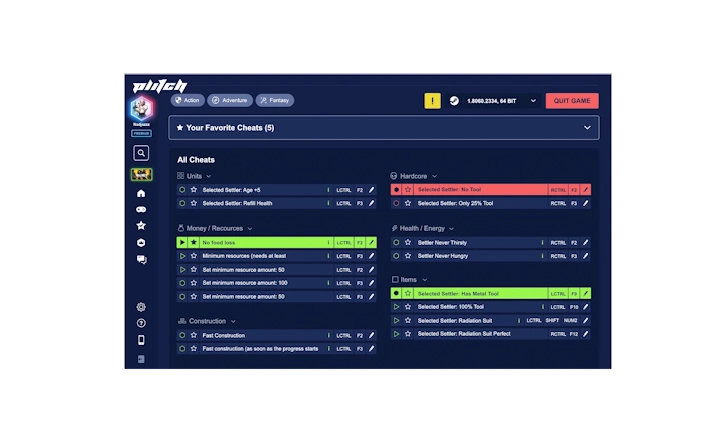 15 Cheat Codes
Trashed
Download and install PLITCH.
Create a free or premium account.
Open the client, search for your game, and start PLITCHing.*
* You need to purchase Trashed in one of the supported stores to use it with PLITCH.
Free Cheats for Trashed
These cheats are for free and available for everyone.
Premium Cheats for Trashed
These cheats are only available for premium users.
Set Movement-Speed (default = 2.5)
Set Acceleration (default = 2.7)
FAQ and More
Trashed - Turn Waste Disposal into Clean Work!
The action-strategy-management-video-game Trashed is set on a distant planet used as a garbage dump. Your job is to spruce up the old, run-down waste disposal facility to improve the health of the planet and, of course, to improve the reputation of your employer, Mega Dump Corp. Defend yourself and the facility from alien monsters. If you do your job well, you may even move to other planets and manage waste disposal there. Your best advisors here are our exclusive PLITCH Training-Codes and Cheats!
Supported Stores*:
Developer: Release Year: Latest Trainer Update:
Josh Presseisen
2021
10/1/2021
Full Name: Publisher:
Trashed
Crescent Moon Games
You may also like these games