War on the Sea


Trainer & Cheats

by

War on the Sea


Trainer & Cheats

by

Top 4 cheats in PLITCH
Free Cheats
Add Command Points
Reset Command Points to 0
Godmode
Max Ammo
See all cheats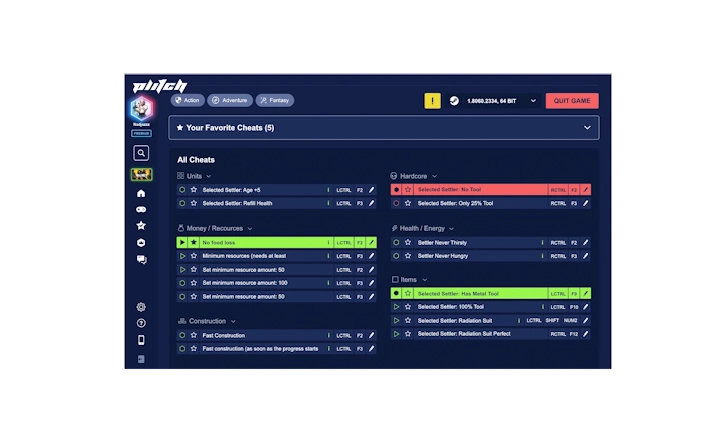 5 Cheat Codes
War on the Sea
Download and install PLITCH.
Create a free or premium account.
Open the client, search for your game, and start PLITCHing.*
* You need to purchase War on the Sea in one of the supported stores to use it with PLITCH.
Free Cheats for War on the Sea
These cheats are for free and available for everyone.
Reset Command Points to 0
FAQ and More
War on the Sea - Conquer the South Pacific!
The video-game War on the Sea is a simulation-strategy-game set in the South Pacific during World War 2. Take on the role of the Allies or Imperial Japan and engage in tactical naval battles to secure territory in the Pacific. Use 50 different classes of ships, including submarines, aircraft carriers, frigates, destroyers, and even planes to gain the upper hand. Also, keep in mind to maintain your ships during a battle. Our exclusive PLITCH Cheats and Training-Codes will help you decide this war for one side!
Supported Stores*:
Developer: Release Year: Latest Trainer Update:
Killerfish Games
2021
8/25/2022
Full Name: Publisher:
War on the Sea
Killerfish Games
Developer: Release Year: Latest Trainer Update: Full Name: Publisher: Supported Stores*:
Killerfish Games
2021
8/25/2022
War on the Sea
Killerfish Games
You may also like these games