West of Dead


Trainer & Cheats

by

West of Dead


Trainer & Cheats

by

Top 4 cheats in PLITCH
Free Cheats
Add Iron
Refill health
Premium Cheats
No Reload
No damage
See all cheats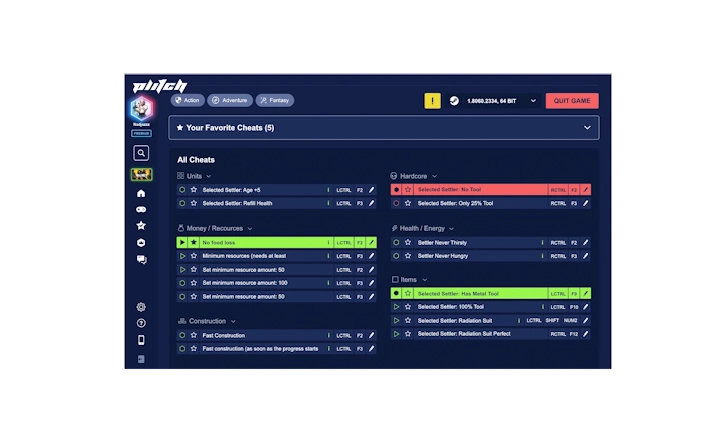 9 Cheat Codes
West of Dead
Download and install PLITCH.
Create a free or premium account.
Open the client, search for your game, and start PLITCHing.*
* You need to purchase West of Dead in one of the supported stores to use it with PLITCH.
Free Cheats for West of Dead
These cheats are for free and available for everyone.
Premium Cheats for West of Dead
These cheats are only available for premium users.
FAQ and More
West Of Dead – Welcome to Purgatory
In the 2020 cover-twin-stick-action-video-game West of Dead you play the late William Mason. The Wild West has never been as dark as in Purgatory. Sin, damnation, witches, and the eternal smell of gunpowder are just some of the features that accompany you on your journey. Always by your side, our West of Dead trainer. Make your gaming experience special by enabling the cheat codes and make the most out of your gaming session thanks to the West of Dead cheats.
Supported Stores*:
Developer: Release Year: Latest Trainer Update:
Upstream Arcade
2020
2/3/2022
Developer: Release Year: Latest Trainer Update: Full Name: Publisher: Supported Stores*:
Upstream Arcade
2020
2/3/2022
West of Dead
Raw Fury
You may also like these games