Yakuza 4 Remastered


Trainer & Cheats

by

Yakuza 4 Remastered


Trainer & Cheats

by

Top 4 cheats in PLITCH
Free Cheats
Unbreakable Fight Items
Refill health
Premium Cheats
Godmode
Unlimited Heat
See all cheats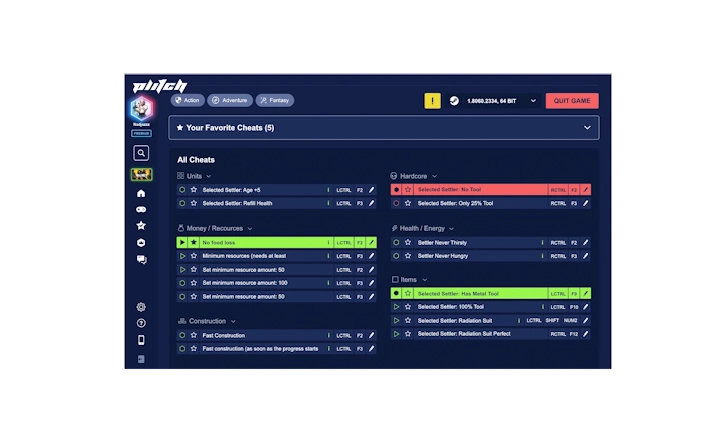 17 Cheat Codes
Yakuza 4 Remastered
Download and install PLITCH.
Create a free or premium account.
Open the client, search for your game, and start PLITCHing.*
* You need to purchase Yakuza 4 Remastered in one of the supported stores to use it with PLITCH.
Free Cheats for Yakuza 4 Remastered
These cheats are for free and available for everyone.
Premium Cheats for Yakuza 4 Remastered
These cheats are only available for premium users.
FAQ and More
Yakuza 4 Remastered – The Legendary 4-Man Team Is Reunited!
The action-adventure-video-game Yakuza 4 Remastered is a re-release of the 2010 fourth installment of the crazy Yakuza series and gives the game a whole new polish with 1080p and 60 FPS. Yakuza 4 was the first of the series that gave you the option to play as four protagonists and switch between characters – and the Remastered edition is no different. It's time to shake up the criminal underworld of Tokyo once again. Of course, the best way to do that is with our exclusive PLITCH Cheats and Training-Codes!
Supported Stores*:
Developer: Release Year: Latest Trainer Update:
Ryu Ga Gotoku Studio
2021
7/3/2023
You may also like these games