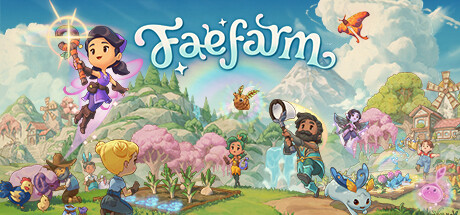 Free Cheats
Activate First
Prepare
Health/Energy
Refill mana
Refill health
Player general
Increase movement speed
Decrease movement speed
Regular movement speed
Decrease gravity
Increase gravity
Regular gravity
Premium Cheats
Money/Resources
Add Florin
Sub Florin
Health/Energy
Infinite energy
Maximum 100 energy
Maximum 50 energy
Infinite mana
Maximum 100 mana
Maximum 50 mana
Infinite health
Maximum 100 health
Maximum 50 health
Refill energy
Items
Unlimited water can usage
Maximum 100 water in can
Maximum 50 water in can
Refill water can
Player general
Increase jump height
Decrease jump height
Regular jump height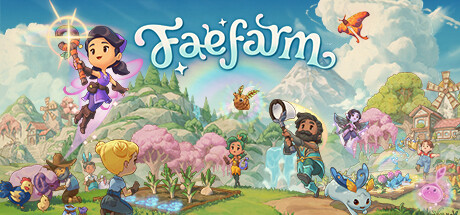 Download Free
Register here to get your
PC Download link via email *
Register
Trustpilot
Learn more about

PLITCH
*
PLITCH is an independent PC software with 59800+ cheats for 4200+ PC games, including
28 cheats
for
Fae Farm
Learn more about

PLITCH
About: Fae Farm
Latest Game Version:
1.3.3
Explore a magical world with PLITCH's Fae Farm cheats
Never run out of energy or mana with our Fae Farm game trainer
Why should you play the game with our codes?
Ready to take your gaming experience to the next level? Look no further than PLITCH, the ultimate game trainer software for PC enthusiasts. PLITCH offers a wide range of Fae Farm cheats to help you get the most out of your single-player gaming experience.

With PLITCH, you can unlock a treasure trove of Fae Farm cheat codes that will turn your adventure into an exhilarating journey. Boost your character's performance with free cheats like "refill mana" and "refill health", ensuring you're always at your best.

But that's just the beginning. PLITCH's premium cheats for Fae Farm offer even more customization options. From manipulating resources by adding or subtracting Florin to increasing or decreasing your jump height, the power is in your hands.

Refill your energy and mana, or even max out your health with infinite health – no more worrying about pesky limitations. And when it comes to your items, say goodbye to scarcity with features like "refill water can" and "unlimited water can usage."

PLITCH's Fae Farm cheats allow you to play by your own rules, enhancing your gaming experience and making every moment in Fae Farm an unforgettable one. Embrace the thrill of cheating, and let PLITCH unlock a world of possibilities in your favorite single-player games.

Happy Gaming!
Get PLITCH Premium - play by
your own

rules
PLITCH is a Freemium Software covering 4,200+ PC games. Every game has a limited set of free cheats that you can use as you wish.
However, to gain full and unlimited access to our entire database of 59,800+ cheats you need to upgrade to PLITCH PREMIUM.