Days Gone


Trainer & Cheats

by

Days Gone


Trainer & Cheats

by

Top 4 cheats in PLITCH
Free Cheats
Double experience
Fill stamina
Premium Cheats
No Reload
Infinite ammo
See all cheats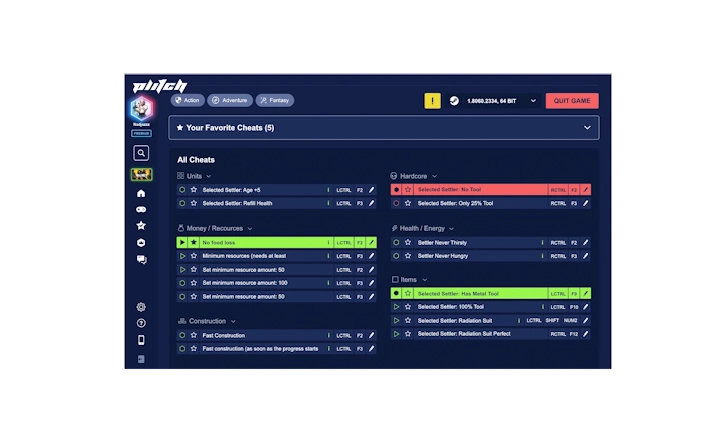 25 Cheat Codes
Days Gone
Download and install PLITCH.
Create a free or premium account.
Open the client, search for your game, and start PLITCHing.*
* You need to purchase Days Gone in one of the supported stores to use it with PLITCH.
Free Cheats for Days Gone
These cheats are for free and available for everyone.
Premium Cheats for Days Gone
These cheats are only available for premium users.
Infinite weapon durability
Infinite silencer durability
Infinite money (on purchase)
Fill material (Inventory Materials)
No item usage (crafting/selling)
Set Material (Mouse over)
FAQ and More
Days Gone - Outlaw biker explores the world after a pandemic
The Open-World Action-Adventure game Days Gone details the sad story of a former outlaw Deacon St. John, two years after a catastrophic global pandemic. John roams the death-stricken wilderness as a bounty hunter on his motorcycle, seeking a spark of hope after suffering a traumatic event. In his quest, he explores beautiful landscape, encounters brutal gangs, and tells his very own story. Enjoy John's story in a more relaxed way with our exclusive PLITCH Training-Codes and Cheats.
Supported Stores*:
Developer: Release Year: Latest Trainer Update:
Full Name: Publisher:
Days Gone
PlayStation Mobile
You may also like these games