Entropy : Zero 2


Trainer & Cheats

by

Entropy : Zero 2


Trainer & Cheats

by

Top 4 cheats in PLITCH
Free Cheats
Infinite shield
Unlimited Health
No Reload
Infinite ammo (on reload)
See all cheats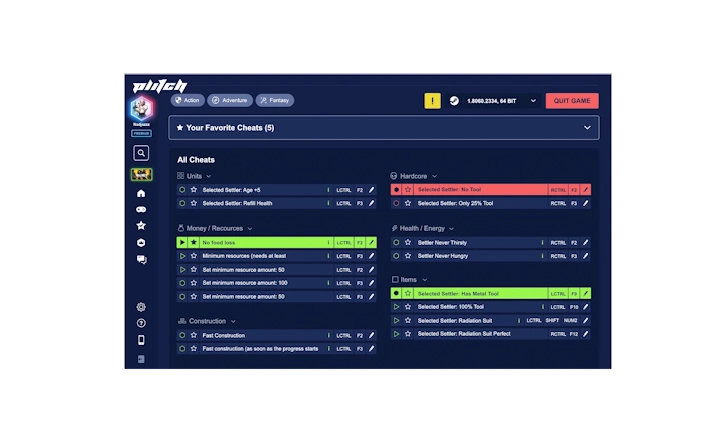 4 Cheat Codes
Entropy : Zero 2
Download and install PLITCH.
Create a free or premium account.
Open the client, search for your game, and start PLITCHing.*
* You need to purchase Entropy : Zero 2 in one of the supported stores to use it with PLITCH.
Free Cheats for Entropy : Zero 2
These cheats are for free and available for everyone.
Infinite ammo (on reload)
FAQ and More
Entropy: Zero 2 – Bad Cop is back
Entropy : Zero 2 picks up where the first game left off. You take on the role of Bad Cop, a cynical, wisecracking zealot who's tasked with leading a small army of Combine synths and soldiers on a northern campaign to capture Dr. Judith Mossman. As you uncover the rebels' long-forgotten secret, you'll come to realize that the fight for freedom is never truly over. With its mix of action, adventure, and suspense, Entropy : Zero 2 is a must-play for any Half-Life 2 fan. Do you know what would make your gaming experience even better? PLITCH's cheat codes! The Entropy : Zero 2 PC cheats from our Entropy : Zero 2 trainer will let you enjoy the game even more.
Supported Stores*:
Developer: Release Year: Latest Trainer Update:
Full Name: Publisher:
Entropy : Zero 2
Breadmen
Developer: Release Year: Latest Trainer Update: Full Name: Publisher: Supported Stores*:
Breadmen
2022
5/30/2023
Entropy : Zero 2
Breadmen
You may also like these games