Foregone


Trainer & Cheats

by

Foregone


Trainer & Cheats

by

Top 4 cheats in PLITCH
Free Cheats
Unlimited Ammo
Refill health
Premium Cheats
Godmode
Easy kills
See all cheats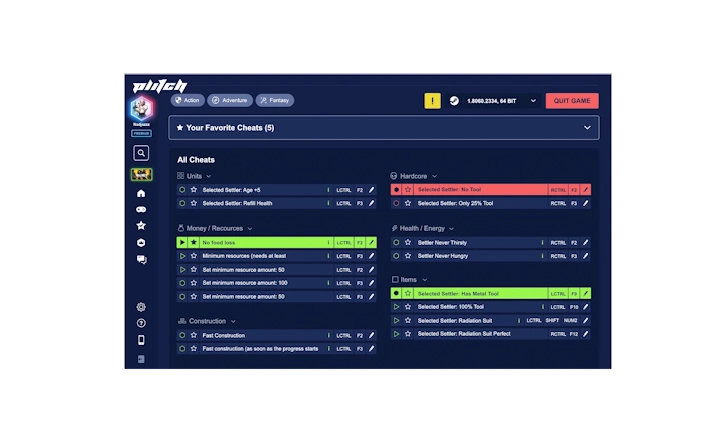 13 Cheat Codes
Foregone
Download and install PLITCH.
Create a free or premium account.
Open the client, search for your game, and start PLITCHing.*
* You need to purchase Foregone in one of the supported stores to use it with PLITCH.
Free Cheats for Foregone
These cheats are for free and available for everyone.
Set Movement-Speed (1 = default)
Premium Cheats for Foregone
These cheats are only available for premium users.
Set Jump-Height (default = 3.2)
Unlimited Jumps (10000=Unlimited) (default = 2)
FAQ and More
Foregone - The Harrow Menace!
The video-game Foregone is a 2D-action-adventure-platformer with beautiful pixel design set in a sci-fi fantasy setting. The city of Calagan was devastated by a devastating war many years ago. Now, a new threat is emerging: The Harrow. As a super-soldier, it's your job to fend off this evil menace and save the world from doom. Armed with bow and arrow, you'll have to fight the Horrow's army of undead. PLITCH puts our exclusive Training-Codes and Cheats at your side to help you save Calagan!
Supported Stores*:
Developer: Release Year: Latest Trainer Update:
Big Blue Bubble
2021
7/26/2022
You may also like these games