Mr. Prepper


Trainer & Cheats

by

Mr. Prepper


Trainer & Cheats

by

Top 4 cheats in PLITCH
Free Cheats
Full preparation
Set hour
Premium Cheats
Unlimited Health
Infinite sleep
See all cheats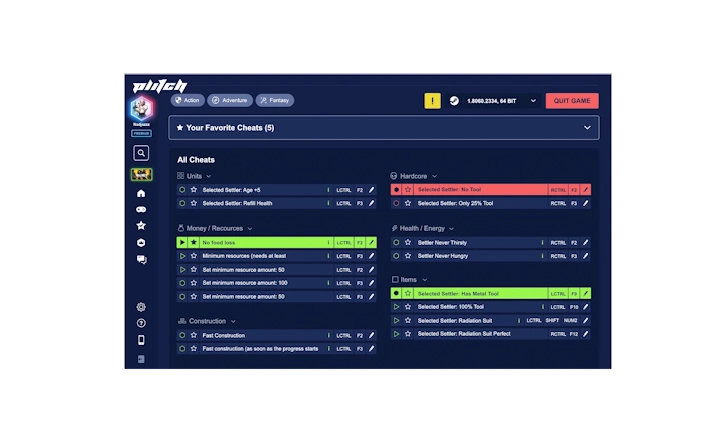 10 Cheat Codes
Mr. Prepper
Download and install PLITCH.
Create a free or premium account.
Open the client, search for your game, and start PLITCHing.*
* You need to purchase Mr. Prepper in one of the supported stores to use it with PLITCH.
Free Cheats for Mr. Prepper
These cheats are for free and available for everyone.
Premium Cheats for Mr. Prepper
These cheats are only available for premium users.
FAQ and More
Mr. Prepper – Think Outside the Box
The indie-simulation-RPG-video-game Mr. Prepper is set in a dystopian country where the government has full control over the population. Anyone who doesn't follow the rules will be get rid of. You play the protagonist Mr. Prepper, who wants to break out of the status quo. You realize that something is in the air – a nuclear war is approaching. You start making preparations by secretly building an underground bunker and equipping it with machines you need to survive in any extreme case. The government, however, doesn't like that at all... But luckily, PLITCH is at your side with our exclusive Training-Codes and Cheats!
Supported Stores*:
Developer: Release Year: Latest Trainer Update:
Rejected Games
2021
11/16/2023
You may also like these games