Raji - An Ancient Epic


Trainer & Cheats

by

Raji - An Ancient Epic


Trainer & Cheats

by

Top 2 cheats in PLITCH
Free Cheats
Godmode
Easy kills
See all cheats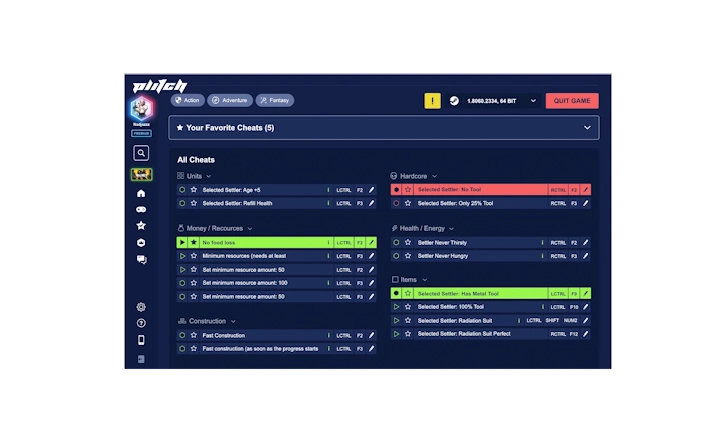 2 Cheat Codes
Raji - An Ancient Epic
Download and install PLITCH.
Create a free or premium account.
Open the client, search for your game, and start PLITCHing.*
* You need to purchase Raji - An Ancient Epic in one of the supported stores to use it with PLITCH.
Free Cheats for Raji - An Ancient Epic
These cheats are for free and available for everyone.
FAQ and More
Raji: An Ancient Epic - Chosen by the Gods!
The video-game Raji: An Ancient Epic is a beautiful action-adventure-game set in ancient India. You play the name-giving girl Raji, who was chosen by the gods to save mankind from a demon invasion and who wants to find her lost brother. The gods have given you special abilities that you have to master and use tactically in combat. But what even the gods can't give you are our exclusive PLITCH Cheats and Training-Codes that let you customize and individualize the game!
Supported Stores*:
Developer: Release Year: Latest Trainer Update:
Nodding Heads Games
2020
7/22/2022
Full Name: Publisher:
Raji - An Ancient Epic
Super.com
Developer: Release Year: Latest Trainer Update: Full Name: Publisher: Supported Stores*:
Nodding Heads Games
2020
7/22/2022
Raji - An Ancient Epic
Super.com
You may also like these games