Saints Row 4


Trainer & Cheats

by

Saints Row 4


Trainer & Cheats

by

Top 4 cheats in PLITCH
Free Cheats
Money +300,000
Money -300,000
Premium Cheats
Add Data Clusters
Sub Data Clusters
See all cheats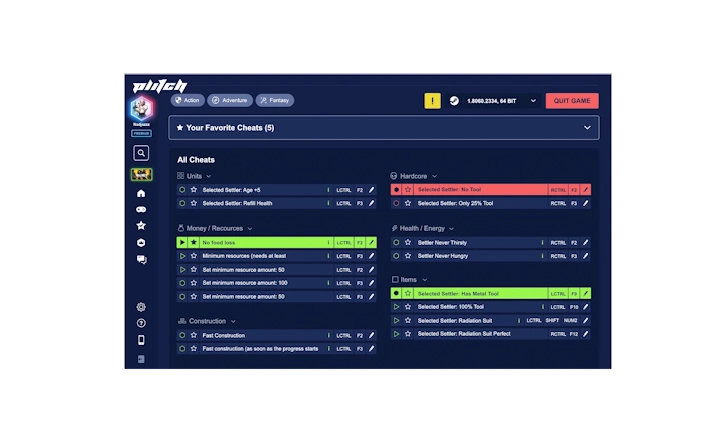 20 Cheat Codes
Saints Row 4
Download and install PLITCH.
Create a free or premium account.
Open the client, search for your game, and start PLITCHing.*
* You need to purchase Saints Row 4 in one of the supported stores to use it with PLITCH.
Free Cheats for Saints Row 4
These cheats are for free and available for everyone.
Unlimited ammo (free reload)
Premium Cheats for Saints Row 4
These cheats are only available for premium users.
Very low Health (max 20%)
Max 5 ammo in clip (enemies)
FAQ and More
Saints Row 4 – Completely crazy, but extremely cool!
It's finally here! Saints Row 4 is the long-awaited successor to Saints Row - The Third! When it comes to absurdity, Saints Row 4 outshines all its predecessors – from the comical story to the bizarre gameplay. If you want to make the game even better, try PLITCH's Saints Row 4 PC cheats. With the 9 cheat codes from our Saints Row 4 trainer, you'll get the most out of the game.
Supported Stores*:
Developer: Release Year: Latest Trainer Update:
You may also like these games