X3 - Reunion


Trainer & Cheats

by

X3 - Reunion


Trainer & Cheats

by

Top 3 cheats in PLITCH
Free Cheats
Unlimited Hull
Unlimited shield
Unlimited laser
See all cheats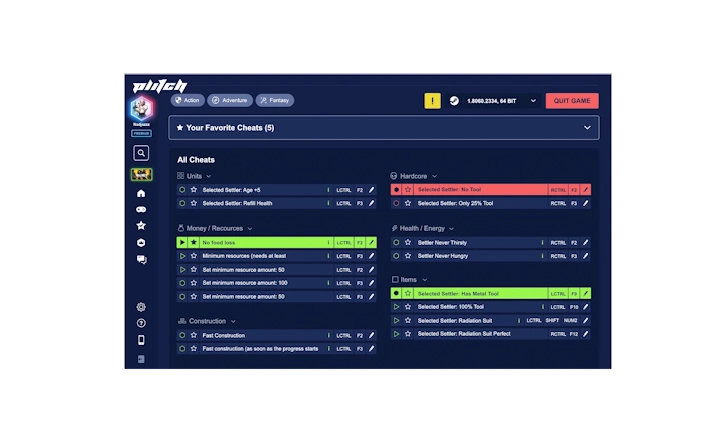 4 Cheat Codes
X3 - Reunion
Download and install PLITCH.
Create a free or premium account.
Open the client, search for your game, and start PLITCHing.*
* You need to purchase X3 - Reunion in one of the supported stores to use it with PLITCH.
Free Cheats for X3 - Reunion
These cheats are for free and available for everyone.
FAQ and More
X3: Reunion - Relive the X-Universe spaceship simulation over and over again
The SCI-FI-simulation-game X3: Reunion is the 3rd part of the X-series from the developers at Egosoft. This part also brings new major changes but remains true to the structure and principle of the X-saga. The game features a new 3D-engine, new storylines and ships, and a refreshingly new gameplay experience. Among other things, this is to be done through the changed economic aspects. They are now significantly more complex and completely change the gameplay. In addition, the game features an ever-changing universe that evolves to ensure a unique gameplay experience every time. This gameplay feeling is especially enhanced when you customize your environment to your liking, thanks to our exclusive Training-Codes and Cheats.
Supported Stores*:
Developer: Release Year: Latest Trainer Update:
Developer: Release Year: Latest Trainer Update: Full Name: Publisher: Supported Stores*:
Egosoft
2005
5/5/2021
X3 - Reunion
Egosoft
You may also like these games